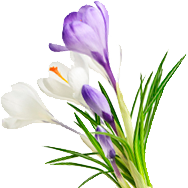 Spring is in the air...
... and recommended for Spring are light, breathable wool/silk blend layers such as these organic Merino wool and silk blend baby layers and these for children from 2 to teen.
If you're new to us, you'll find Disana's organic Merino wool baby and children's clothes will help keep boys and girls warm and comfortable and the lovely superfine New Zealand Merino wool baby and children's clothing make wonderful Winter layers for skiing and winter walks.
You can also explore what natural clothing we recommend for your baby, see what's in store for your young child or teenager - and don't forget yourself!
Who we are...
Your Cambridge Baby team is Helen, Rosy, Agnes, Wendy, Bryony, Rachel, Hannah and Nick, and we go and find you the best natural clothing that's healthy and comfortable for your baby and child. We bring it here, all in one place. We make sure it's sustainably produced, both environmentally and socially, so your conscience remains clear. And it's all designed especially for children to live well in.
A gift from nature...
So our natural clothing is a gift from nature - no petrochemicals or plastics, simply natural fabrics made sustainably from natural fibres. We stock organic Merino wool, organic Welsh Shetland wool, organic cotton, biodynamic organic mulberry silk and ethical alpaca, all of which benefit your growing child.
Be in touch if you need help - we look forward to your email or call.