accessories
All the little extra things you need for life to go smoothly...
---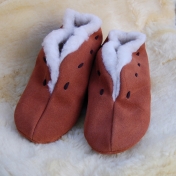 £23.00
Fluffed wool on the inside, natural suede on the outside - we've been testing these soft, flexible slippers through the Autumn at Cambridge Baby, and they're good.
The fluffed wool keeps your feet warm and as the slipper's entirely breathable, your feet stay at a comfortable...
---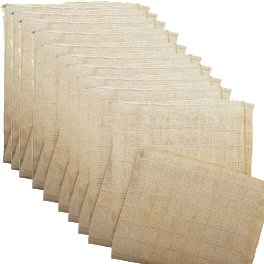 £29.62
The muslin is the general-purpose cloth for babies! These are made from organic cotton, unbleached of course.
They are natural, safe and gentle for your baby to chew on or to wear next to the skin as a nappy. And they really are, as every mother will testify, essential! ...