Newsletter
Keep yourself up to date with news and discounts on natural clothing!

Cambridge Baby Staff are very helpful and a pleasure to deal with and I love the range of products. ..

Mary-Liz, Greystones Ireland
Home

0-2 yrs

sheepskins

sheepskin carseat & pushchair
sheepskin carseat & pushchair
Sheepskin liners for your carseat, stroller or pushchair that are safe for your baby - safely tanned in an eco-friendly way and shorn to a baby-safe length...
£41.00
Our vegetable-tanned sheepskin carseat and stroller inlays are the most natural liners available. Tanned using traditional vegetable tannins from the chestnut tree and from black wattle bark, these sheepskins are a creamy white, soft, and very supple.
soft, safe comfort for your baby in the pram, buggy and carseat
Oeko-Tex certified - free from chemical residue
8 pre-cut slits to fit all harnesses and for optimum adjustability
Warmer in winter and less sticky in summer - natural comfort for your baby when travelling!
P.S.: A £5.00 Gift Voucher is also included with all our sheepskins. ...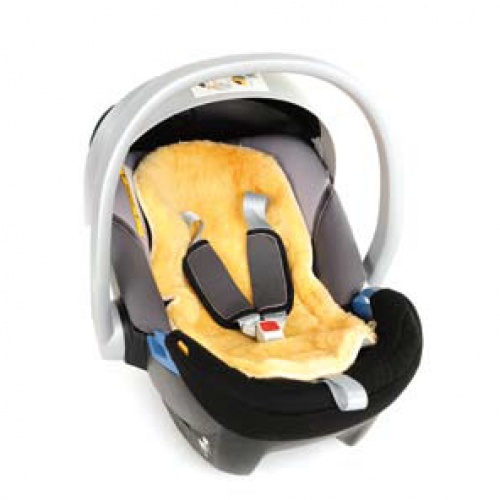 £83.99
A single piece of super soft sheepskin which will make your buggy or carseat warm and cosy in the cold and cooler in the heat. Naturally tanned and free from harmful sustances for your child's comfort, on the go.
temperature-regulating all year round
9 slots and darts for a great fit
approx. 76cm x 36.5 cm
machine washable!
...
£140.00
This sheepskin "cosytoes" pram bag is the business, keeping little ones warm whatever the weather. With a water-resistant but breathable cotton canvas cover, your child will be snug and comfortable. The cover is dark blue and the sheepskin is natural in colour. This is a brilliant, practical pram bag.
year round use - you can zip off the top layer, and just use just the base layer in Summer
generously sized, it fits any 3- or 5-point harness
eco-friendly, chrome-free, natural sheepskin, shorn to be safe for babies
machine-washable at 30°C with our wool shampoo
N.B.
: the photo with the pram is to show you how it fits; the colour is the lighter blue of the other photos.
special offer
: Free UK delivery and £5.00 Gift Voucher now included with all sheepskins! ...
Displaying 1 to 3 (of 3 products)