Newsletter
Keep yourself up to date with news and discounts on natural clothing!

..

clothilde, LONDON
wool coats & jackets
We have selected a snuggly range of coats and jackets, Snugglesuits and body warmers...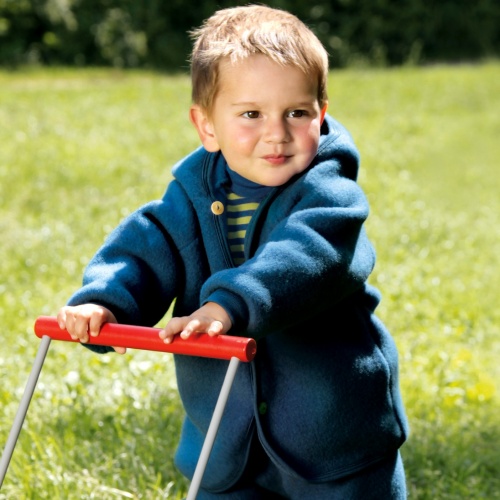 0 to 24m
£32.00
Keeps your little one warm and snug on cold days while still being soft and light! In angelic organic Merino wool fleece, it's easy to put on over other clothing, lovely, soft and flexible for slings.
generously cut
100% organic Merino wool
water resistant and maintains warmth even when wet
dirt brushes off easily - seldom needs to be washed!
...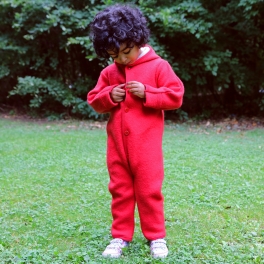 0 to 24m
£62.00
Now end-of-line in pink!
Disana's boiled wool snugglesuit is amazing because of its warmth, durability and breathability.
a shapely hood round the face keeps the head even warmer
100% boiled organic Merino wool - warm, light and breathable
fine organic cotton lining on the hood and neck - nothing itches in these sensitive areas
wool helps regulate temperature and humidity like no other fabric
...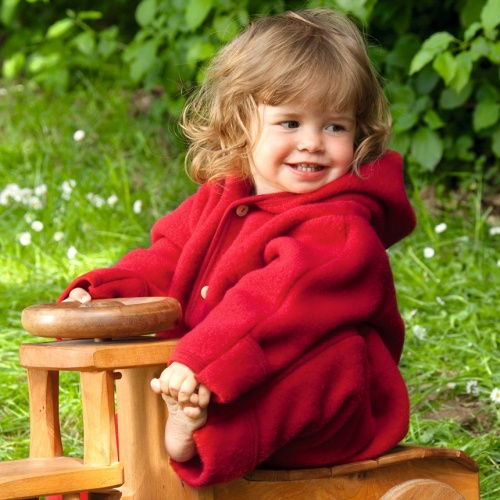 0 to 24m
£37.00
This organic Merino wool snugglesuit will keep your little one cosy and warm, whatever the weather. The hood fits well. The cuffs can be folded over at the arms and at the ankles too - so this can grow as your baby grows.
100% organic Merino wool
roomy, to fit over other clothes and cloth nappies
naturally resistant to water and dirt!
breathable and natural temperature-regulating
wooden buttons to front and cuffs at ankles and feet
Ideal for multi-season comfort. Sizing is very generous. Please see sizing tab before ordering. ...
4m to 6yrs
£50.00
Now end-of-line in pink!
This jacket was designed with children in mind, and it shows! Made from "boiled wool", it has a light duffle-like texture and is
very breathable
, perfect for active outdoor life.
sturdy, but light and breathable
100% organic boiled Merino wool - water resistant (like a duffle coat)
2-seam hood - your child's head stays up comfortably when crawling
a longer back section for extra warmth and comfort
...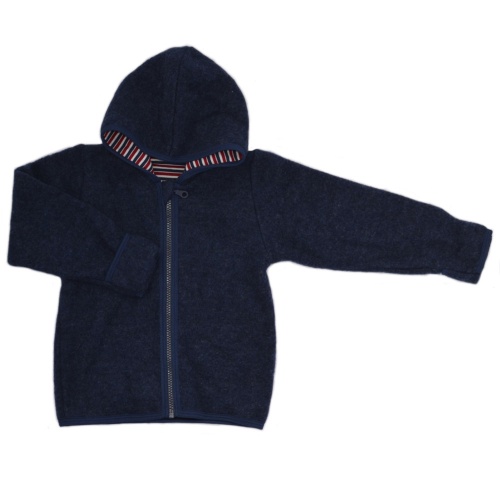 1 to 4yrs
£46.50
Toddlers and children will love this soft, practical, expertly designed and very comfortable hooded fleece jacket.Please note that the navy melange jacket has plain navy lining in the hood as opposed to stripy blue which is shown in the photo.
fold-over cuffs and zip protector under the chin
soft organic GOTS-certified wool fleece
hood lined with navy, red and natural striped GOTS-certified organic cotton
...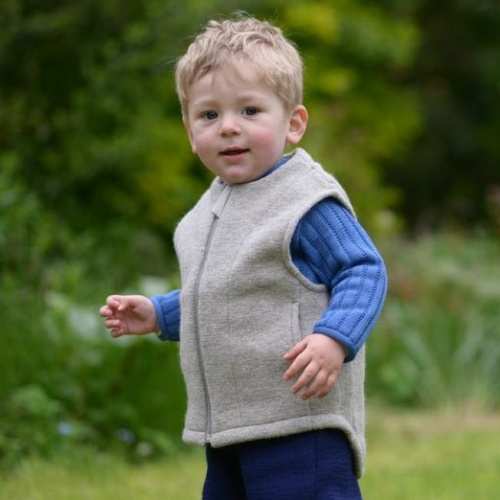 12m to 10yrs
£47.50
New Design!
Soft and warm but sturdy and breathable, a fitted gilet quick to put on for an extra layer of body warmth. Rugged enough for outdoor play yet light to wear and comfortable. Try it - love it!
in water-resistant and naturally breathable Merino wool
pockets plus extra side panels for extra warmth
soft lining and chin protection over the zip
longer at the back and generously sized - even over lots of layers
...
Displaying 1 to 6 (of 6 products)