Newsletter
Keep yourself up to date with news and discounts on natural clothing!

Very prompt service ..

Margaret, ST. ANDREWS
dresses and skirts
Our dresses and skirts are made especially to combine comfort, softness and ease of movement with great styling for active girls...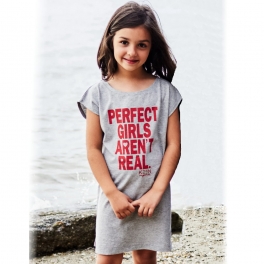 2 to 12yrs
£21.00
High quality, soft, lightweight organic cotton t-shirt dress from emerging organic lifestyle brand Keen. It's important to us that kids want to wear organic, and my fashion-conscious daughter helped pick these out. The organic cotton is both ethical and sumptuous with a brushed velvety feel. And the message - Perfect girls aren't real (front, pink), Real girls aren't perfect (back, navy) - is equally wholesome. On-trend style with cap sleeves in grey melange.
100% organic cotton dress, designed and made in the EU.
Straight cap sleeves protect shoulders from the sun.
Trust all our clothing, like this organic top, to be free from allergenic & carcinogenic dyes, free from formaldehyde, AZO-free and as sustainably produced as possible.
...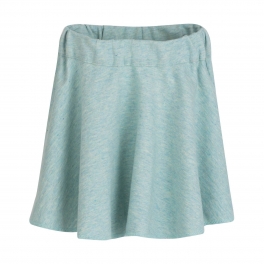 2 to 11yrs
£30.00
100% organic cotton sweatshirting
simple overlocked hem and elasticated waistband
melange-dyed with AZO-free GOTs certified dyes
...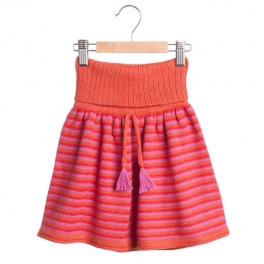 2 to 10yrs
An amazingly beautiful and soft skirt which is both practical and luxurious. Will send summer vibes to the dullest of days.
100% baby Alpaca
splendid colours
ribbed fold-over waistband for comfort and warmth
...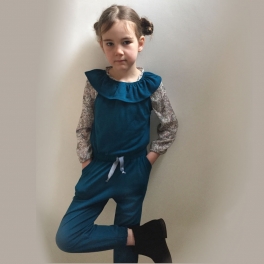 4 to 10yrs
A jumpsuit perfect for winter by Urban Merino. This stylish one piece jumpsuit is ideal for a lazy day inside or easily paired with a long sleeved top or blouse for a day out. In vivid chilli red with an adorable frill around the shoulders and the satin cord at the waist, this jumpsuit is bound to become one of your daughters favourites.
100% supersoft NZ Merino wool
stylish shoulder frill and satin cord
excellent warmth-to-weight ratio
easily paired with other clothes
...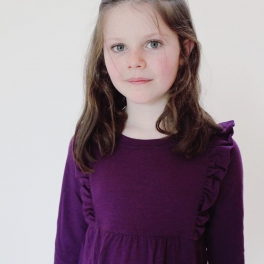 2 to 12yrs
£64.00
This beautiful, light, merino wool dress is called Darling for a reason. With frill detail on the shoulders and cuffs - in satin in the red colour - plus long sleeves for added warmth, the Darling dress is perfect for your darling's party.
100% superfine NZ Merino wool
vivid chilli red colour or soft plum
excellent warmth-to weight ratio.
...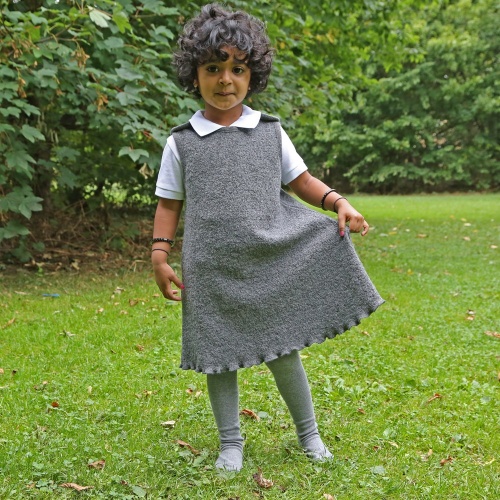 2 to 10yrs
£42.00
This lovely wool dress is easy to wear - over any top or jumper for extra warmth, with leggings, tights or trousers. Organic wool crepe is warm, durable, much more stretchy than boiled wool and a little finer.
100% organic wool crepe in gorgeous colours
long-lasting - a dress to start with, a tunic top in a couple of years
warm, breathable and entirely natural
...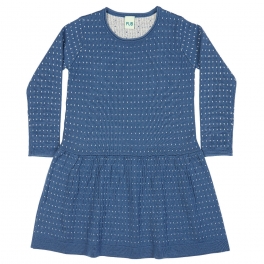 1 to 8yrs
Two fine layers of high quality Merino wool combine to create this Danish dot dress. The Scandinavian style and fine Merino wool offer fresh good looks and will keep your little girl warm and comfortable, allowing her skin to breathe naturally.
100% pure Merino wool, natural and breathable
Comfy and swirly to please everybody.
Designed by Danish designers FUB and ethically made.
...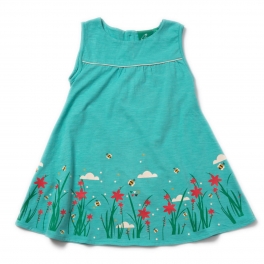 1 to 7yrs
£26.00
A pretty a-line dress in soft, cool and comfortable organic cotton... perfect for long summer days!
100% fairtrade organic cotton
buttons down the back for easy dressing
can be layered for a cooler British summer!
...
2 to 10yrs
£14.50
Great for all-seasons, this stripy skirt by Engel has a stretchy waistband which is gentle on tummies. But - more importantly - it is perfect for twirling!
70% organic Merino wool and 30% silk
comfy and stretchy turn-down waistband
coordinates with our Engel leggings and tops
...
Displaying 1 to 9 (of 9 products)