Newsletter
Keep yourself up to date with news and discounts on natural clothing!

..

Elizabeth, YORK
sleeping bags
Organic Merino wool sleeping bags for young children and pure wool sleeping bags too...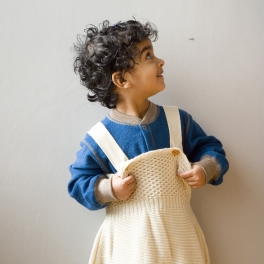 2m to 5yrs
£24.99
Gorgeous knitted sleeping bag in natural, breathable Merino wool. As it is made of wool, this sleeping bag will help your baby relax, which promotes healthier sleeping patterns. That's why it's one of our best sellers!
figure-hugging above the waist, preventing it from slipping up around the shoulders
100% GOTS and IVN certified organic Merino wool
allows feet to safely wiggle - no opening at the bottom!
Stop press: Disana make the Size 3 sleeping bags exclusively for Cambridge Baby!
Sizing
The measurements are taken at the maximum length and you can adjust the position of the buttons on the shoulder strap.
Size 1: 2 - 7 months; measures 65cm from shoulder to toes. Will probably fit up to 8 months
Size 2: 6 - 18+ months; measures 75cm from shoulder to toes
Size 3: 18m - 3.5 years; measures 85cm from shoulder to toe
Please bear in mind that with repeated washing, the bags will shrink a little.
...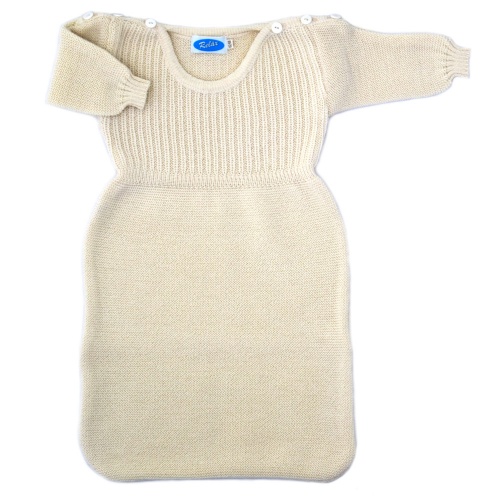 2 to 18m
£45.00
Similar to our best-selling Disana knitted sleeping bag, but with knitted arms and covering the whole chest and shoulders for extra warmth. Like the Disana bag, it has a ribbed knit across the chest to keep it in place.
100% soft Merino wool which aids sleep
buttons at each shoulder
medium weight for nurseries with an average temperature through Autumn, Winter and Spring
Designed not to ride up! ...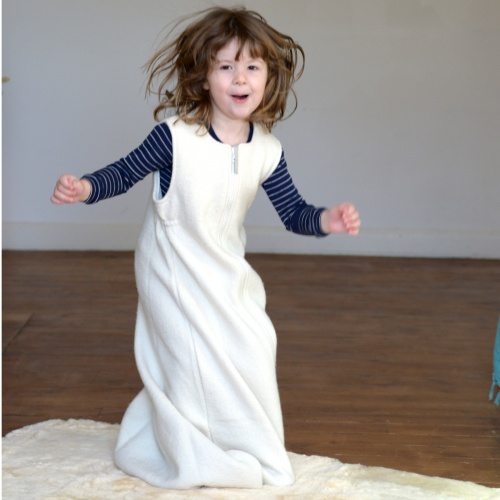 2m to 5yrs
Warm, soft, organic boiled Merino wool on the outside, fine organic cotton on the inside for the best of both natural fibres. A truly wonderful sleeping bag for babies and children too.
soft, breathable, warm fabrics
organic boiled Merino wool - helps your baby relax into sleep
organic cotton lining - gentle on sensitive skins
...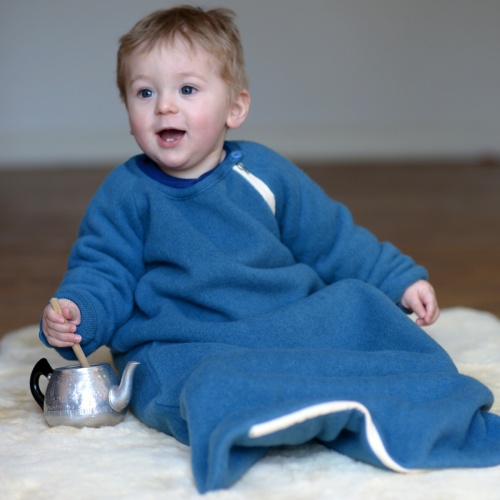 3m to 3yrs
£52.00
If you're looking for an organic Merino wool sleeping bag with arms that's very light and soft, you found it! Wool provides the best sleeping environment for your baby, releasing moisture out into the air to keep the body at the optimum temperature. And this is gorgeous wool indeed.
Soft, warm, breathable light wool to help the body relax into sleep
100% GOTS-certified organic fleeced Merino wool
With arms for all-over snugness
...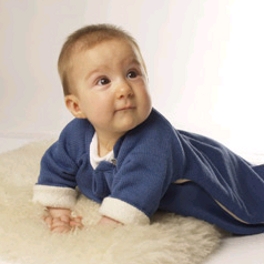 3m to 3yrs
£61.50
The finest warm sleeping bag we've seen. With a knitted Merino wool outer layer, and lined with organic fleecy cotton velour, it's ideal for extra warmth in cooler nurseries. It's rare to find a sleeping bag with arms too, and they are very well designed with a zip the whole length for easy nappy changing.
100% organic cotton inside, 100% Merino wool outside
warm and practical
for cooler bedrooms (below 18°C) or can be worn just with a babybody or nappy
As with all nightwear, you can layer inside and outside as necessary to keep your baby warm but not too hot. ...
Displaying 1 to 5 (of 5 products)