Lindjan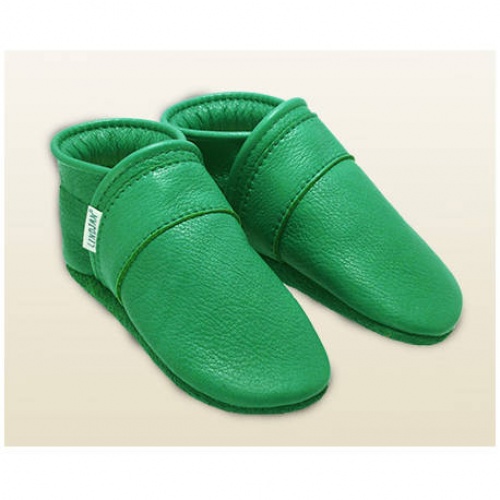 EU 17 to 24
£27.00
Un-dyed leather, safe enough to chew! Beautifully soft baby shoes in naturally-tanned leather. Expertly made with folded-over finish rather than raw. Gentle covered elastic for a good fit, and tested to be toddler-proof.
100% vegetable-tanned leather, safe and free from heavy metal, chrome and other toxins.
Choose from pure, un-dyed leather - safe enough to chew! or
Eco-safe, environmentally friendly dyed leather. Small risk of colours running if wet.
...
EU 27 to 45
£4.99

Wool innersoles give a better fit to your shoes through cushioning and supporting the sole of your foot and provide extra warmth too. Another benefit is that the pure, felted wool is very breathable and healthy for your skin. Great for wellies or our beautiful undyed slippers, of course. They're a hidden treat for your feet!
100% pure non-bleached, non-coloured pure wool felt
use for extra comfort and warmth and for improved fit
please size up and trim the sole down to your perfect shape
...