Newsletter
Keep yourself up to date with news and discounts on natural clothing!

Always great products and great service! This is a very friendly, small company that I can sincerely recommend to anyone. ..

Abigail Harter, CAMBRIDGE
premature babies
Studies have shown that wool helps premature babies thrive; so for little ones born sooner than planned, we offer our finest fabrics in smaller sizes to nurture your new baby...
£22.00
Studies have shown that wool helps babies relax, sleep and, because it helps babies maintain a stable body temperature, it can also help premature babies gain weight. New Zealand Merino wool is one of the finest and softest wools, so gentle on the most sensitive skins.
naturally stretchy knit for easy dressing over little arms and bodies
100% pure New Zealand Merino wool
made in New Zealand
...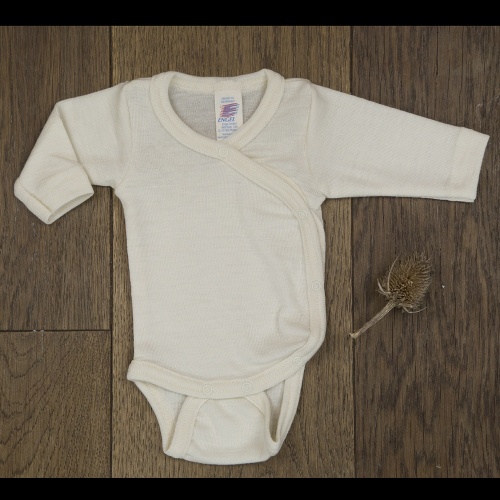 3 to 5lb
£17.99
Gentle wrap-around baby-body in fine silk and Merino wool blend fabric designed just for a premature baby. The stretchiness of the fabric means it's never restrictive and it's easy to put little arms in.
wrap-over/kimono/wraparound design for easy dressing
30% silk, 70% organic Merino wool.
nickel-free poppers to the side and at the crotch for easy changing
chemical-free wool and pure silk - gentle on delicate skin
...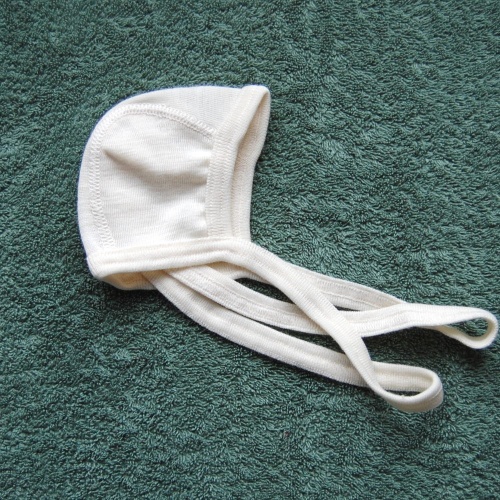 1 to 3lb
£6.99
The perfect bonnet for baby's who couldn't wait to come out and see the world. For indoors and out, day and night time too if recommended by your midwife. The bonnet has long ties that can either be tied under the chin, or crossed over the chest and tied at the back.
designed for premature babies
30% silk, 70% Merino - soft and warm
naturally breathable, keeping skin dry and healthy
...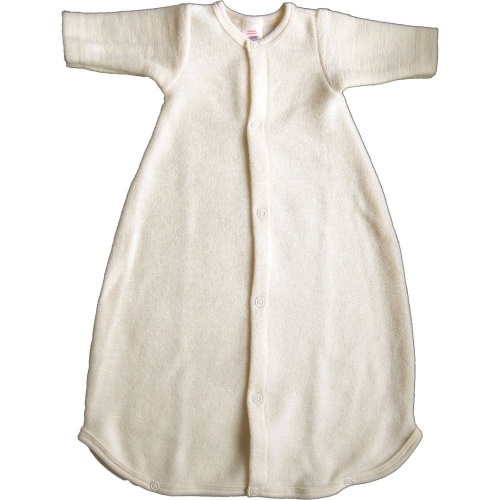 50 to 62cm
£26.99
Wool has been shown to benefit premature babies, helping them thrive when compared to cotton. Keep your little one snug, safe and comfortable with this soft, organic Merino terry sleeping bag designed for premature and little babies. Merino wool is a very health-giving fabric to have around you and gives everyone more restful sleep.
lightweight and breathable
100% Merino wool - naturally temperature-regulating
nickel-free poppers
stays on and keeps your little one safely warm!
...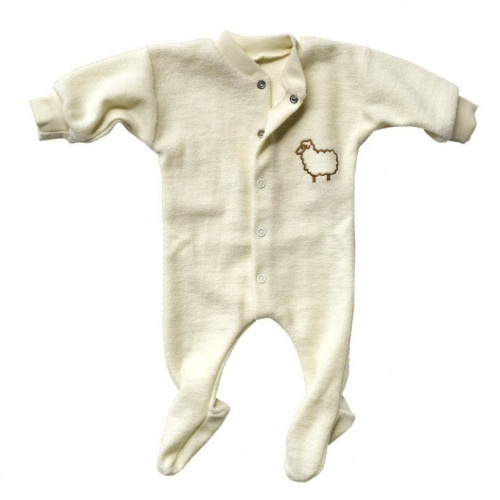 5 to 7lb
£27.99
Soft, breathable, organic, non-itchy Merino wool - the very best for your premature baby. Soothing and relaxing, this is an excellent babygrow for both daywear and sleeping.
100% Merino wool
nickel-free poppers to the front
naturally stretchy for easy-changing
...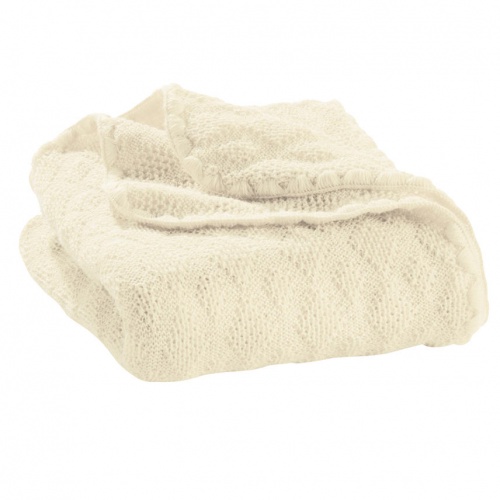 One of our most beautiful products! The lightest and prettiest of blankets with all the natural properties of pure, organic Merino wool. It brings gentle warmth while letting the skin breathe. A gentle, versatile blanket for newborn babies and their Mums!
100% organic Merino wool
80 x 100cm
delicate diamond cellular pattern
perfect for the pram or cot, as a gift for a new baby or as a shawl for breastfeeding Mum! (especially in the middle of the night)
...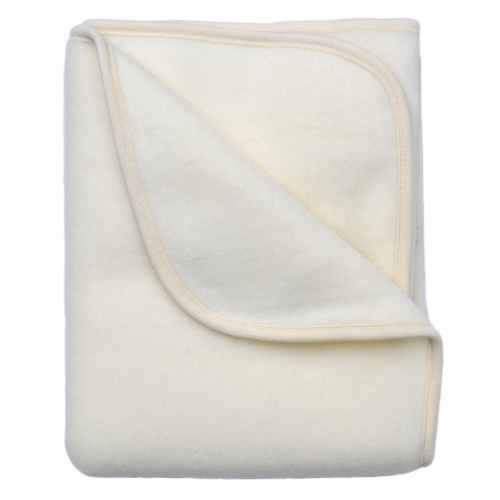 £35.00
The softest, fleeciest, most natural and gentle blanket for your baby to sleep warm, safe and sound. Pure fluffed Merino wool, and completely organic too.
81cm x 98 cm of 100% natural, soft, GOTS certified Merino wool
wool helps babies sleep - scientifically proven!
naturally moisture-wicking for a healthier skin and made in the EU by Engel.
...
Displaying 1 to 7 (of 7 products)