Newsletter
Keep yourself up to date with news and discounts on natural clothing!

Prompt delivery in nice slim package which fitted into letterbox so no need to collect! ..

Alison, Älvsjö Sweden
tights
We have here for you to buy online a careful selection of tights and leggings...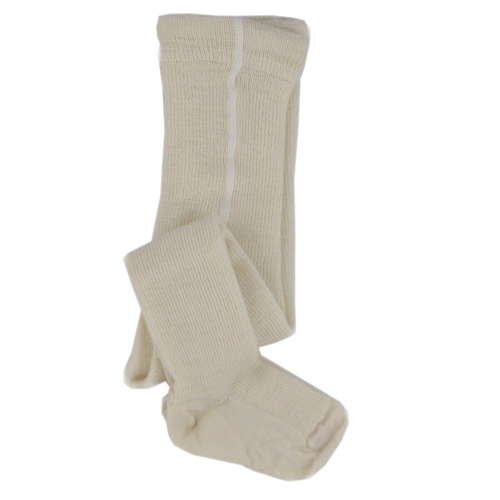 0 to 7yrs
£14.99
Soft children's tights in 100% organic wool. Practical, breathable, comfortable. Perfect!
100% organic wool
elastic waistband
ribbed for stretch and fit
...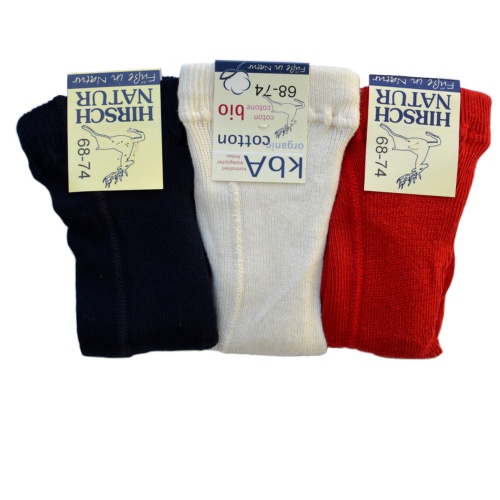 0 to 9yrs
£22.20
Two pairs of straight-forward, soft organic cotton tights for your little one. They are safe enough for babies to suck on! (toes are delicious!)
100% organic cotton: healthy - allergen and pesticide free
generous fit for cloth nappies
hemmed opening to adjust/change the elastic at the waist if need be
...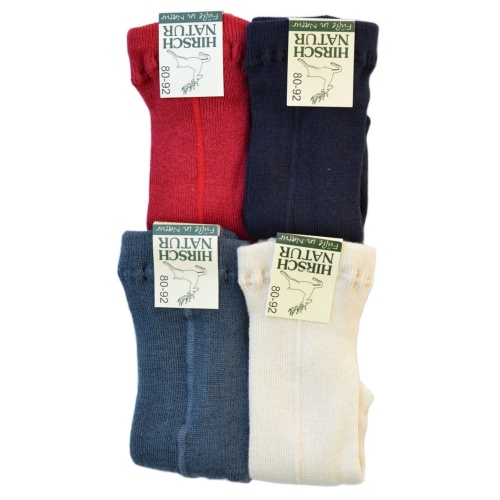 1 to 8yrs
£14.99

In a 50% wool, 50% organic cotton mix, these practical leggings are much warmer than cotton but still very soft for sensitive skins. These fit more closely than our other leggings, more like footless tights, making them ideal for wearing under everyday trousers and with dresses.
fine rib knit for comfort
50% soft fine wool, 50% gentle organic cotton
machine washable on a wool cycle
...
0 to 24m
£14.99
These very soft tights have the best of both world: 50% supple organic cotton and warm, 50% warm yet breathable wool. Roomy for both cloth and disposable nappies.
50% wool and 50% organic cotton
very very soft!
machine washable
...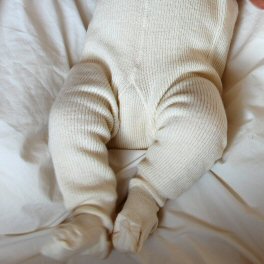 0 to 3yrs
£13.99

Leggings with feet in super-soft 70% Merino wool, 30% organic cotton. Very practical for the sling, pram or for toddling. Stretchy top to keep lower back and tummy warm. The trouser part is in a medium knit, while the ankle and foot are in a fine knit so that they fit into booties or shoes.
warm, soft, breathable & long-lasting
70% Merino wool, 30% organic cotton
chemical-free cotton for healthy skin & body
cloth nappies friendly
...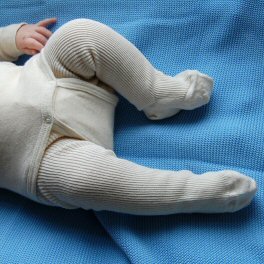 0 to 9yrs
£11.99
Gorgeous, super-soft pure wool tights available in natural and navy. Warm and breathable to keep little legs warm and skin healthy, we've chosen these because of their soft knit and flexibility.
100% super soft, non-itchy wool
naturally stretchy
easy to put on and take off
...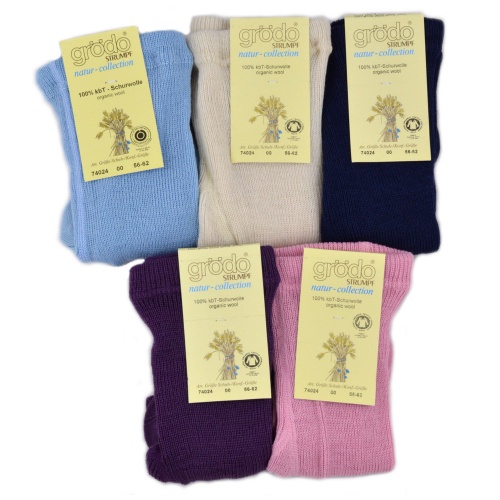 0 to 24m
£12.99
These soft, organic wool tights are great for your baby to wear either on their own with a top, under a dress or under trousers when it's really cold.
100% certified organic wool - safe and natural for your baby
hand-stitched seams for comfort and fit
choice of four lovely colours
...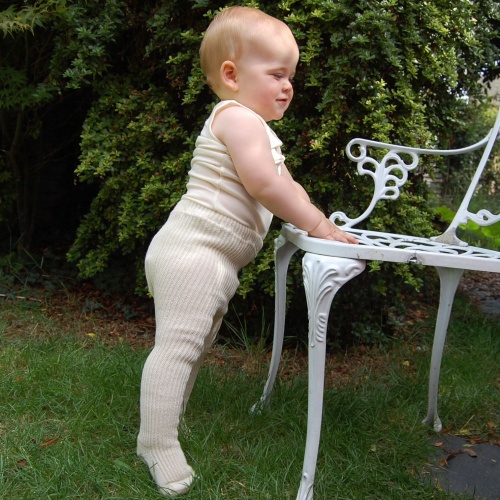 0 to 18m
£15.99
Chunky tights that look good on boys too, our "Explorer" wool tights can be worn on their own or under soft trousers. They are ideal for keeping legs warm when exploring indoors or out for boys and girls. These wool tights are extra soft and flexible as they are knitted in organic wool.
the soft wool flexes with your baby, keeping him or her comfortable
100% Organic wool - naturally safe, warm & breathable
hand-stitched at the toe for seamless comfort
They'll fit over cloth nappies too! ...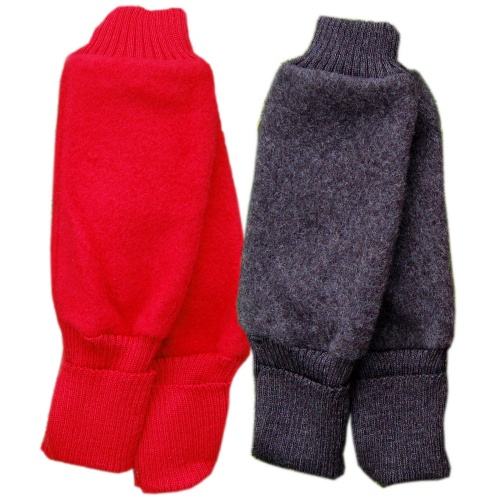 £19.99
Cover the gap between trouser and sock with these organic Merino wool fleece baby and toddler legwarmers. The knitted fold-over cuff at the bottom is a clever touch, ideal for extra warmth when travelling! They are just the ticket.
100% IVN-certified organic wool
ideal when your baby is in a sling or out in the cold.
knitted fold over cuffs at the bottom for adjustable length.
...
Displaying 1 to 9 (of 9 products)