fabric care
Everything to look after your natural wool, silk and delicate clothes - ecological detergent for wool and silk, lanolin wool cure and silk, gall soap for stains and more...
---
---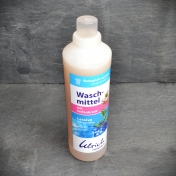 £14.99
This organic liquid detergent is ideal for washing your delicates, and can be used on wool, silk and cotton clothes. It contains pure, organic biodegradable materials that are kind to your clothes and the environment. Vegan-friendly.
contains a gentle soap made from the herb Soapwort from France
kind to natural fibres -free of chemical additives incl. phosphates, enzymes & optical brighteners
perfume and dye free - maintains the natural integrity of your clothes
suitable for vegans
skin friendly
This detergent also contains naturally sourced organic dextrorotatory lactic acid which helps prevent calcium deposits, providing a skin-friendly pH-value. ...
---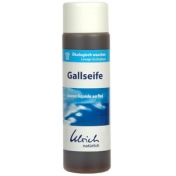 £7.99
Liquid gall soap is a natural, traditional stain remover, particulary useful for stubborn or oily stains on natural fibres. It is safe to use on wool clothing, which is great, and this good quality ecological gall soap is made entirely from renewable and biodegradable incredients.
Please note that gall soap is not suitable for vegetarians and it is not odourless. This 250ml bottle of concentrated gall soap comes from bovine gall from animals reared in a kind and natural manner.
Use to remove all sorts of stains including:
pen, ink, paint,
blood and other protein stains,
wine, fruit, grass
oil, grease and candle wax
Naturally removes stains! ...
---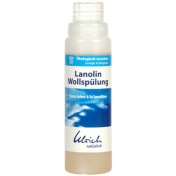 £9.49
A 250ml bottle suitable for machine and hand-washing. A very gentle "shampoo" especially designed for washing sheepskins, wool wraps and all woollen or silk clothing. Natural fibres require special care. This natural detergent contains natural soaps from coconut oil, lactic acid from milk and natural lanolin.
Keeps your fine fabrics softer
Prolongs their life - protects and replenishes their natural oils
Good value - only two dessert spoonfuls needed per wash!
...
---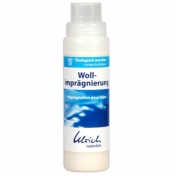 £10.99
This 250ml lanolin-based conditioner keeps your wool and silk clothes in good condition, nourishing their natural fibres and extending their life. Great for waterproofing nappy wraps and wool longies.
Naturally replenishes natural oils of wool and silk clothes
Longer lasting clothes - it helps prevent felting and dryness
Concentrated - excellent value for money!
Totally biodegradable and safe next to the skin - hurrah!
...