Who are the people behind Cambridge Baby?  It can be nice to know a bit about who you're talking to on the phone, or who you're corresponding with by email so here's the low-down on us!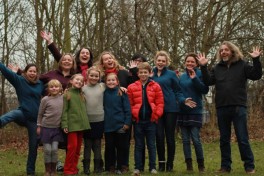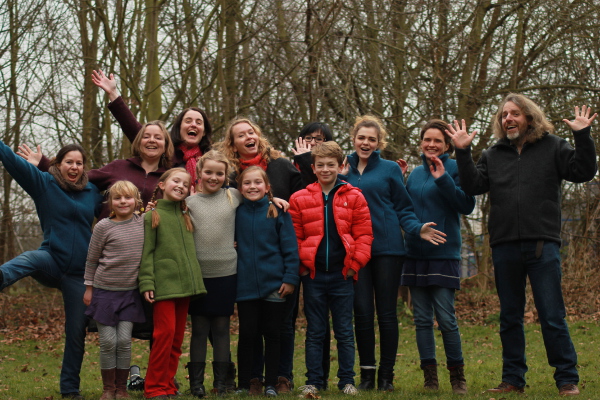 Helen
Cambridge Baby started with Helen. After being given wool garments for her little girl, she realised how great wool is - it doesn't absorb liquids like cotton does, it's breathable, soft, combines beautifully with silk and cotton and comes in such a great range if textures – fine, fully, fleecy, wool crepe, wool terry… and as she couldn't find woollen baby clothes in the UK, she started Cambridge Baby back in 2006.
Helen's background is as an academic and she's a mine of information on fabrics and how to care for them. You might see her at trade fairs, looking for the best natural, organic, fairly traded clothing out there. She also sings beautifully! 
Nick
Nick is the engineer behind the scenes. He built and runs the Cambridge Baby website and also built from scratch "The Good Natured Shed" where your orders get picked and packed. He's the one to ask about outdoors clothes for children and adults, as he loves skiing and sailing amongst other things includes his daughters in his adventures. If you speak to him on the phone about what clothes to get the little ones, he's sensible and practical and will always tell you not to forget "a little something for yourself" – parents need comfort too!
Rosy
Rosy is our resident expert on twins, as she has lovely twin girls. Rosy knows our range inside out, as she goes to trade fairs to find ethical manufacturers making practical, useful and lovely clothes. Chances are you will speak to her if you phone us and that she'll be the one answering your emails.
Rosy is sporty and active, and always on the go – she shares and her four children share interests in art, music and dancing. She is warm and caring and has a great sense of humour – just the person to go to for advice about specific clothing and tricky questions such as "which sleeping bag is best?" or "which outerwear would you recommend for my fussy toddler?"
Wendy
Wendy is a calming influence in the hustle and bustle that is Cambridge Baby. She likes making a positive difference for people and is immensely patient and caring. She is our resident colour expert: the colours swatches on the product pages are all her handiwork – making it easier to pick the right colours when ordering. You'll see Wendy is a Lindy Hop dancer, so you might see her at the various festivals we have here in Cambridge. Then again, you might also see her in an orchestra, playing the cello. She's multi-talented!
Agnès
Agnès loves being part of the team here at Cambridge Baby. What attracted her to Cambridge Baby was the care that is put into the clothes that we sell (see her blog post The Little Touches). Agnès picks and packs orders, answers the phone and emails, and love choosing the perfect items for the "Wear This With" section. She also keeps us all (gently) in order. When she isn't revelling in the softness of Cambridge Baby clothes, Agnès is a passionate teacher – French (her native language) and martial arts where she teaches children in a local Kung Fu club. If you see her around Cambridge – most likely clad in Engel! – don't hesitate to say "Bonjour!"
Rachel
Rachel has joined Helen to form our marketing team. You'll see her comments on our Facebook page. She and Helen make our adverts and competitions too.
An active mum of two, Rachel cares about ethical issues. Having previously worked in the marketing department of an ethical chocolate company, joining Cambridge Baby was a logical choice. As her husband runs a cycle courier business (yes, it is Cambridge after all!), you will often see Rachel and her little ones and their Dutch school-run bike around Cambridge.
.........