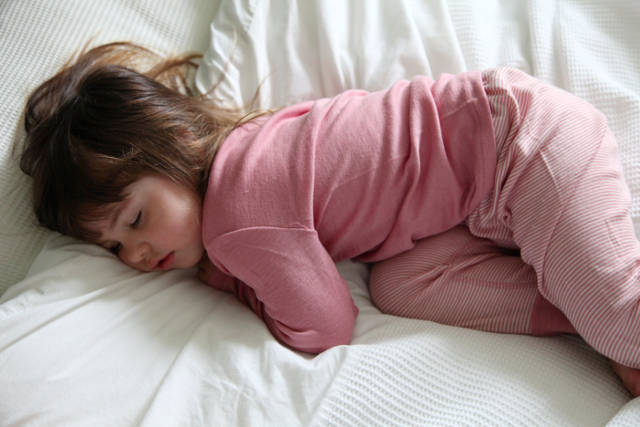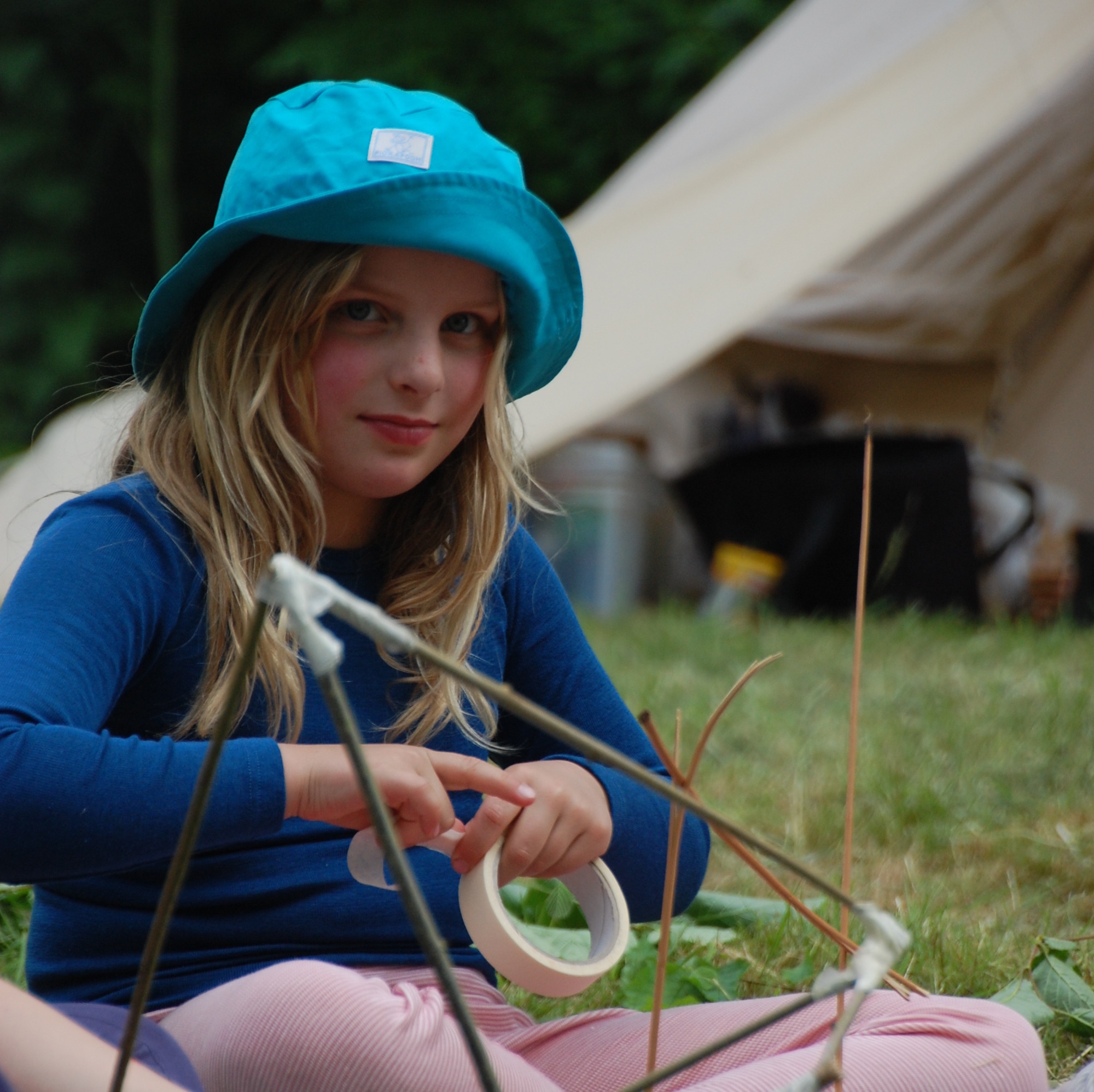 Sleepwear
Pickapooh
Beautifully designed practical and ethically produced clothing for babies, children and adults in organic thermally regulating natural fibers. wool, alpaca, merino wool and silk.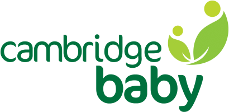 ❮
❯
Newsletter
Keep yourself up to date with news and discounts on natural clothing!

Always so quick with dispatch. Really high quality products. Orders always spot on. We love cambridge baby. It's wonderful to know that it's all ethical too. ..
Polly, Mt Martha Australia
Home

Customer feedback
Customer feedback
---
Hi there,

I've just received my new fleeced merino sleeping bag for my little girl, I just want to say well done on all counts .. It's so lovely to see a company send our products ASAP,- and use the minimal and totally recyclable packaging, so easy to unpack and straight into the recycling bin. Perfect!!!
This is the second bag I've had from you.. The first exactly the same and she's now grown out of it. She slept through the first night she got it and has done ever since, I believe it was this cosy bag!! So I've decided to get another one to last her and avoid the kicking off duvet situation a bit longer!

Fantastic service all round !! Well done , Thankyou!!
Irena
Irena, Northwich, Cheshire, UK
February 2016
---
I'm so excited about my purchase!! And really...thank you guys for working with me when we thought the order was lost!! I can't say enough how pleased I am with the service I have received with you all at Cambridge Baby!!
Have a wonderful day!! :)
Jaime
Jaime, Wooster, United States
August 2015
---
Really looking forward to receiving my cardigan, I received your alpaca jumper a few days ago it's so gorgeous, thank you very much really happy with such fantastic sale prices and lovely natural warm clothes for my wee boy for the upcoming autumn/winter, a really refreshing change from the synthetic rubbish on the high street.xx
Best regards
Iona
Iona, Angus, UK
August 2015

---
Hi, I'm Maria from Milan, Italy; I would like to thank you because today arrived the clothes; very quick service! The clothes are wonderful, the wool fantastic, I'm so glad I found your website.
Best wishes
Maria
Maria, Milan, Italy
February 2015
---
My wife loves this fantastic woollen fleece. It's much warmer and more comfortable than a synthetic fleece. She hasn't taken it off since it arrived. We'd recommend this to everyone.
NJ, Sydney, Australia
July 2012
---
Thanks for replying so quickly. The sun was out for the whole week so the sun hat saw a lot of use - we were really lucky given how bad the weather has turned again!
Regards,
Paul, London, UK
June 2012
---
Hi Rosy,
Thank you so much for your assistance. The rug arrived yesterday - once again, incredibly prompt service!
Regards
Toni, Epsom, UK
May 2012
---
Hi,
I have just received and am delighted with my soft, Genuine Wool fleece, an item I have been searching for, for quite a while, to replace the synthetic fleeces,that I have been obliged to purchase previously.
As the weather is today here on the 5th May it is a timely arrival !
Many thanks
Joyce, Yorkshire, UK
May 2012
---
Thank you so much for the cotton body and the newborn body from my last order!
Love your shop very much.
Greetings
Hana, Aberdeen, UK
April 2012
---
The parcel arrived yesterday, really beautiful, really quick.
Thank you so much
Very best wishes
Jo, Gillingham, UK
April 2012
---
Hello
This item arrived this morning: Cambridge to Shetland in less than 24 hours is a pretty efficient delivery service! The vest is lovely and not at all vesty looking and the wool and silk blend is softer than I expected. This will soon become a firm favourite.
Thank-you for a speedy service.
Regards
Sue, Shetland, UK
April 2012
---
Dear Agnes,
just to let you know the order arrived in Australia safe & sound. Very pleased with everything. Beautiful clothes. You may hear from me again next year!
Best wishes,
Susannah, New South Wales, Australia
April 2012
---
Thanks for all the lovely clothes - Felix is enjoying wearing them and I have been recommending your website to all my mum friends! He had some of the shorter elasticated booties and they were BRILLIANT - he never managed to get them off! But now he has lost one! Total disaster!
Best wishes
Polly and Felix (3 months), Colchester, UK
April 2012
---
Rosy,
Just a note to say thank you for prompt replies and exchange. Personal attention to these kind of details is very much appreciated. Received balaclava and all looks fine.
I am looking forward to doing more shopping with Cambridge Baby :-)
Have a nice week.
Leyla, Surrey, UK
April 2012
---
Thank you for the most incredible customer service!
Noemi Fabry, London, UK
April 2012
---
I'm so glad I found your website, your clothes are so good! I came to you because I was was looking for nice clothes that would go over cloth nappies, looking forward to trying out some fleecy trousers in the very near future!
With best wishes,
Sarah Langlands, Bruton, Somerset, UK
March 2012
---
Thank you so much! We love the Disana woolly nappy covers but a combination of them and Bertie's own personal padding means our trouser options are slightly limited and the woolly dungarees seem by far the most comfortable option. We've started using the old ones without straps as trousers so (as long as I don't boil them) they are worth their weight in gold! I've attached a photo of him wearing his chocolate dungarees.
Thank you again,
Barbara, Coton, Cambridgeshire, UK
February 2012
---
Dear Cambridge Baby Team,
A very happy new year to you all!
Both Sarah (4) and Finn (19m)are enjoying their new grippy socks. I love Finn's new sea-green leggings - so cosy and a lovely colour. Thanks for stocking such lovely stuff. I get so sad each time my youngest grows out of a much loved woolly wonder from Cambridge Baby...but always make sure it goes onto a new home where it will be appreciated all over again!
Best wishes,
Gillian, Falkirk, UK
January 2012
---
Hello Helen,
Thank you for this valuable information - it makes me so much more happier knowing that the item my child would wear, a life did not have to die for. I made a recent purchase from your website and I was so pleased with all the items. I actually bought the Disana dungarees for my baby to grow into, but they did in fact fit my four year old, which was a bonus, as when she grows out them soon, they can be handed down.
The clothing I got is just lush, I loved them and will definitely be back to purchase more!
Thanks again for your awesome products. A bigger adult selection would be my only grumble.. if it could be called a grumble more like a wish.
Best wishes to you.
Lesley Heron, Bathgate, UK
January 2012
---
Hello Helen,
Thank you for sending my order so quickly. Eleanor came in from school and changed straightaway into two new wool/silk vests and leggings, and I can tell that will be it for the winter!

Happy Customer, Plymouth, UK
December 2011
---
Hello, I wanted to email you having received two baby safe sheepskins that I ordered which have arrived to say thanks very much they are fabulous, we are very pleased and shall recommend you to any one we know. I bought them for my children aged five and eight and they too love them and carry them about everywhere.
Thanks again
Jane, France
November 2011
---
Thanks so much! I love the wonderful tights and undies.
Thanks for handling my complaint so quickly; I'll definitely be shopping with you again--and telling my friends!
Katherine, Raleigh, North Carolina, USA
November 2011
---
I just wanted to say how AMAZING the Disana merino dungarees are! I called your shop to enquire about colours and placed an order later that day. They arrived very swiftly. The bab is wearing them today and they are just fab. She's just mastered the art of crawling and these dungas stretch and move with her without pulling or being restrictive. She also wears cloth nappies and they fit beautifully. Lets just add to this the fact that they look awesome and what you've got is a brilliant item of clothing. We will be back for more!!!

Dotty, Somerset, UK
November 2011
---
Hi Rosy,

Many thanks for your prompt refund and new order turn around. Your service is exceptional. I will definitely be onto you again in the next few weeks for another order.
I honestly thought it would take at least another week to have the new order processed. I am delighted to have found you, it is very difficult to purchase organic clothing etc over here.
I firmly believe in all organic. I know organic costs a little more but I would prefer to save up and pay the extra, its worth it.
Chat to you again soon.
Marguerite, Ireland
November 2011
---
Hi there
I just wanted to say thank you for exchanging my order and getting it out to me so quickly and also thank you for the apology voucher. What great customer service!
Kindest regards
Hanan, London
October 2011
---
Hello,
I received my order today with many thanks!
Disana sleeping bags are extremely adorable. As matter of fact, all the products I had purchased from your website are wonderful! I can't help myself keep going back to get more.... I especially love the Relax brand. They have such beautiful design for babies with organic wool and cotton that I could never find anything comparable in Japan. Thank you so much for shipping to Japan!!
Really appreciate your great customer service! It is another reason I really love to shop on your website. Please feel free to quote my message with my name. It will make me happy!
Best regards,
Jill, Japan
November 2011
---
Hi,
Just a short note to say thank you for the order that we received a few weeks back.
All of the items fit well and seem to be very comfy. My son loves pottering around in just his tights (so much so that I am sure his older brother would like some also!) and the dungarees are going to become very handy now that the weather is turning colder.
Regards
Darryl, UK
November 2011
---
Dear Helen and Nick,
I just wanted to thank you for this great service. I was happy when I found your website while looking for a UK provider of wool/silk underwear for children, and I very much liked the design and navigation of your pages - very easy and convenient and with helpful descriptions and comments for each item.
But I was thrilled when the order was delivered just two days later - what a fantastic and speedy service, and all those lovely warm things came just in time for the first cold up here, thank you very much!
Kind regards,
Anna, Glasgow, UK
---
Just a note to acknowledge safe receipt of my order (dispatched so efficiently!), with thanks. I appreciated the hand written note on the invoice, asking if I had twins and providing details of your "twins" discount. I am expecting twin babies, who I hope will arrive in late November, so I will really enjoy the lovely soft fleece pramsuits and wool blankets.
I have got a lot of pleasure from previous orders from you of nice things for my 2 year old and look forward to shopping more with you in the future. I find it very frustrating trying to find quality wool children's clothes on the high street (in fact it is impossible) so I am very grateful for your lovely shop.
Best wishes
Rachael, Bristol, UK
October 2011
---
Hi
I just put in an order and wanted to say that we love your products! We bought a Pickapooh summer fireman's hat for our son last summer (loved it!!) and thought we'd lost it, so ordered another this summer asking for you to send it as quickly as possible as we were going away. We actually never thanked you for that - we meant to...It arrived perfectly on time and ironically, the same day it arrived, our son found the original hat!
I wish I'd found your website before our son was born, as you have a terrific selection (and your postage is very reasonable, which is unusual!!). We have another baby due in March, so we'll be on your website again for sure!
Thanks a lot!
(In a subsequent email...)
The winter hat I ordered (tartan wool peaked hat in organic merino) arrived today and is gorgeous! It's really handy having the peak too for those (very unusual for Dublin!) sunny winter days. I'll be on your site again soon!
Elsa, Dublin, Ireland
October 2011
---
Your range of stock seems to be getting better and better. I'm glad to hear you're doing well - it's always good to have high quality independent shops where you can buy the things all the big traders don't sell (non-acrylic knitwear for a start!)
Everything I've bought from you has been superb, and some favourites are still in use after a couple of years (my daughter just grows up, but not out, so some of her old cardigans and trousers are now fashionably cropped....).
I'm glad to hear you're doing well - it's always good to have high quality independent shops where you can buy the things all the big traders don't sell (non-acrylic knitwear for a start!)
Christine, London, UK
September 2011
---
Dear Helen and Nick
I'm not the type to give feedback, but I have just received our order of 'grodo strumpf' socks (best baby socks) - after having already ordered the fabulous ribbed woollen tights (for my baby boy). Okay, so the price made me wince and I might not have ordered them if I hadn't already received the tights, but I can now see that these beautiful socks are worth every penny. I was wondering how I was going to keep those little baby feet warm in our draughty old house and now I have the solution - and I can see they will last and last!
All the Disana products we have ordered are much admired - they are so beautifully made and will definitely do more than one child!
Thank you also for your great no quibble exchange policy, which allowed us to swap sizes and products without worrying about how I was finally going to get to look online and package up the parcel and make it to the post office with a baby in time.
I'm recommending you to all my friends.
Best wishes
Anna and Baby Idris.
October 2011
---
Hi, I just wanted to say huge thank you for the wonderful service and products. Our daughter Poppy slept through the night for the first time in her Disana sleep bag and we haven't looked back since, so when we had our baby boy we put him in it as soon as he was big enough, I couldn't believe it, he slept through the night too and has been doing so since 3 mths old. Sadly I shrunk it yesterday, I called up in a panic wanting to replace it asap, the Relax merino bag arrived today and is wonderful, my boy can sleep soundly again. Thank you.
Natalie K. (mum to two happy children), Gloucestershire, UK
---
I just received my first delivery today, love everything! Thank you!!! We love everything we ordered, it is all such good quality. I am sure this clothing will be treasured and will last through many childhoods.
Leah, North Aldelaide, Australia
August 2011
---
Our 5 month old boy sleeps on one of your beautiful merino sheepskin rugs; we go everywhere with it!
A mum in Wimbledon, UK,
August 2011
---
(...)Also want to let you know that I absolutely LOVE your products. I have purchased lots of your stuff and have been really happy with the quality of it all. Keep up the great work.
Natasha, Perth, Western Australia
August 2011
---
I know my little girl loves the feel of the Merino as I had bought a couple of items before, when she slipped on the vest she said "ooooh soft!" which she has never commented on any clothes before - they didn't survive my sister helping out with the laundry and not knowing they needed extra care so hopefully this time around I'll get a longer lifespan out of them! I'll be in touch :)
Linda C. and little Saoirse (just turning 3 at the time), Wexford, Ireland
June 2011
---
Just a thank you for your lovely baby clothes.
Mandy, Roy Bridge, Scotland, UK
June 2011
---
Loved the velour set!!! Loved the striped cotton (Danish?) clothes as well (dress and shorts, wonderfull quality of cotton, very soft, lovely daywear...) I never liked the fact that my daughter has to wear uniform to school.... as this is much nicer to wear!
Really appreciate your website!
Annette, Bishop's Stortford, UK
June 2011
---
Thank you so much for allowing us to disturb your Sunday. Our baby had done one fluke sleep through the night, and we were desperate to cash in on it, and thank you thank you thank you, she sleeps.....hooray!
Also the little leggings for our 3 year old are the best we've ever had too. So delighted! Had many comments about the disana sleeping bag, people love it.
Delighted there will soon be an older children's range. Thank you so much!
Tamsin Brown, Cambridge, UK
June 2011
---
I would like to say I convinced my mother-in-law to buy us some leggings for my son's birthday and I am so very happy with the service and also your great range of wool products. I cannot get anywhere near this range in Australia and find getting cloth nappy pure wool clothing so hard, so thank you very much!
The shipping is very quick considering we live in Australia and I am happy to see products wrapped in paper instead of plastic. I also read other customer's feedback myself and I am about to try lanolizing our leggings and overalls against leaks like a few other customers. I only wish you sold adult versions of these clothes as I would be buying them for myself as well. It's so important to support ethically made clothing and I can't wait for our next parcel to arrive and to order more!
Emma, South Australia
June 2011
---
Thank you so much for the lovely warm winter woollies we received on Wednesday of this week. They are working hard already in an Adelaide winter. The Disana leggins are doing a particularly important job of keeping my daughter's legs warm under the layers of 'fairy' clothes that are a must of late (wow-both sizes fit!), and those boiled wool trousers are beautiful. What a shame there aren't adult versions of all these sensible, hard-wearing and beautiful clothes.
Cath, Adelaide, Australia
June 2011
---
Dear Helen and Nick
I've been meaning to say thanks for ages for the great service you provide. All my orders have arrived sooner than expected and you've always been very helpful. Here are some items I'd like to comment on:
Pickapooh Fleece Booties: These are the only booties that stay on my wriggly baby's feet, they're very soft and warm. Wish I'd had them for my older children.
Merino Fleece Snugglesuit, natural: The best baby coat I've had, wish I'd found it for my older ones! I was initially worried that the natural colour would look grubby quickly, but it stayed looking good for about 3 months, then there was a big spill on it so had to be washed. Came out even softer than before. The wool is flexible so it's easy to get baby's arms and legs in and out and it stretches over an extra layer in the really cold weather. A brilliant product. And baby is extremely cute and huggable in it, his brother and sisters all wanted to hold him in it!
Merino wool vests and long johns: Got a vest and long johns for my 3-year old with eczema. He loves them and it's hard to get him out of them. Also, they don't need washing much.
Disana wool dungarees: Brilliantly soft and stretchy for my 5 month old. The only down side is that the straps and buttons are a bit fiddly.
And last but not least:
Natural lambskin rug: My baby slept on this from about 4 weeks (with a muslin over the top) and now sleeps on it on its own. He loves scrunching the soft fleece with his hands and toes and it's a real sleep aid. I machine washed it according to instructions which was fine. It does take a good few days to dry out, but a lovely item. Wish I'd had it sooner.
Hope this is useful,
Best regards
Cecilia R., London, UK
March 2011
---
The Warm Fleecy Trousers by Cosilana are FAB!
Lucy Clark, Stroud
March 2011
---
Dear Cambridge Baby, three very happy family members! Thank you.
The Engel ladies vests are perfect for breastfeeding without exposing my tummy to the cold. The merino strappy girls vests mean Alice can carry on wearing her summer dresses for a few more weeks... And Finlay will soon be in the sleeping bag.
Victoria Clark, London, UK
March 2011
---
Thank you so much. We were delighted by the swift delivery of the items and the careful way they were wrapped up!
The Disana coat (plum) is a favorite with the whole family. Mum admires daughter's coat, and wishes she could borrow it from time to time. Yet that privilege only works the other way round, for now...
It's great both packs of girl's briefs came too, as I had already imagined the quick succession of washes I'd have to do for 30 days whilst waiting for the 2nd pack.
Thanks again,
Jessie, Ringwood, UK
Feb 2011
---
I would like to say I am delighted with the quality of the clothes and the speedy service you have given! I will let other parents of children at the Moray Steiner school know about your company. There are no retail outlets in our area which sell organic underwear and merino knitwear for children. I have been delighted with the products I have bought.
Thank you
Anna Thomson, Nairn
Feb 2011
---
I just wanted to say thank you for my order. The products are great as well as your service.
I am so glad that I found your website especially after I have found out that your products are partly from Germany. As a German mama of my first child I feel very happy. I found what I have been searching for a long time.
Cannot wait to order from your webiste again.
All the best,
Baby Max Lucian and Mama Terezija, Southwold, Suffolk, UK
Feb 2011
---
Thank you for getting in touch, I was able to obtain the things I needed at the time from a different online supplier. However, the customer service you have provided has been really good and I would not hesitate in trying to use Cambridge Baby again for a future order because of that. Thanks for the £5 voucher.
Hannah, London, UK
Feb 2011
---
Just to say that we love our all in one wool sleepsuit and our baby has slept all night since we got it! My sister is going to buy one for her baby too.
Update: The sleeping through has unfortunately stopped, teething though. I do think the sleepsuit is still great though and love how it keeps her cosy, particularly as she's been waking a couple of times this week to practise her crawling (sweet).
J.S., Glasgow, Scotland, UK
Feb 2011
---
You are lovely. I will be back for more goodies and think Cambridge Baby is a representation of what quality stands for in every way.
---
Thanks for your help and very efficient service.
Much appreciated.
R.B., Matlock, UK
Feb 2011
---
And yes, we love this jacket so much we're getting the next size up too!
Emma Norling, Hope Valley - talking about Disana's Sturdy Woollen Coat
February 2011
---
I love the wool. It's warm. My girl won't wear hats but she's happy with hers!
S.B., Newton Abbot, UK
Feb 2011
---
I just received the Balaclava Storm Hat and my baby loves it!
B.D., London, UK
December 2010
---
Your service is wonderful. We have always received everything the next day or the day after. Even when you have been busy you have offered wonderful service, thank you. We have been so impressed by everything you stock too, the clothes are really lovely.
I.C.
Nov 2010
---
I have just received (as usual with marvellous efficiency) my parcel of gorgeous woollen clothes, and I have to say how delighted I am with the Boiled Wool Trousers, which was initially an after thought. I am so glad Nick encouraged me to get them. The Navy had sold out and I would not normally go for red, but this red is a really rich deep warm red, not at all bright like I had imagined. I am converted have already ordered another size for the future!!
Thank you for all of your help the 'wonderful Cambridge Baby Team' x
Warmest wishes,
Caroline Wrighton, London, UK
Oct 2010
---
My sons love your silk/wool mix, I was a little concerned they might itch my younger son, but he loves the vest and won't take it off - he sleeps in it too!
He also wore the long-sleeved version out trick or treating last night and was warm even without a coat.
I am really pleased with everything.
C.R, Andorra
Oct 2010
---
Thanks again for your wonderful website and friendly service. Your lovely woolen clothes make winter brighter!
Kate McHendry, Glasgow, UK
July 2010
---
Wow, great products.
G.L., Canada
July 2010
---
Thank you for the very swift delivery of my order. I can tell I will be ordering more from you in the future! My first impression is that everything seems like fabulous quality.
Zoe Watt, Reading, UK
April 2010
---
Thank you for the quick delivery of my order. The goods are great.
You may quote me. You provide a great service!!
Lorraine Hodgekinson, Southampton, UK
March 2010
---
Dear Helen and Nick
Just wanted to write and say thank you for sending my order with a little of the personal touch. I'd bought a sheepskin for my nephews 1st birthday and have since found out the gift was packaged nicely and my message was handwritten! Thank you so much.
Kind regards
Aymie, London, UK
February 2010
---
Thank you for having such a wonderful site with such lovely, lovely products. I have just bought my sister, who is due next month, some lovely things - cotton dungarees, sleeping bag with sleeves to name but two. Natural, fair-traded, beautifully made clothes!
Thank you.
Catherine, London, UK
February 2010
---
Hallo!
Today recieved my order and would like to say you thanks. All the thing are really great and it comes so-so fast!
M.F., Israel
January 2010
---
Hello Nick,
The wool gilet has arrived today :) Leo is wearing it as I type.
I think the Disana body warmers are fantastic value and can be worn for up to 3 years and still fit well. I wish they came in adult sizes.
Thank you very much for your great service and products.
Best wishes
Sarah Quinn
January 2010
---
The adult vests and lovely Disana mittens arrived today, which was super-speedy as I think I only ordered them yesterday! Thank you very much.
J.A., Ivybridge, UK
December 2010
---
Both leggins and the Demeter tights, which are otherwise lovely, seem to have bulkier elastic at the top than the merino leggings do. Possibly a necessity of tights. However, the woollen socks I got in this order are lovely and make a very big difference because they're not as cold as cotton if they accidentally get damp.
We are addicted to your woollen sleeping bags and all in one pajamas with the sheep on.
P.S.: If you're quoting me anyway, we absolutely adore the stripey long-sleeved woollen vests as well. Ben has a navy one and a red one and alternates them. Why wear anything else?!
K.B., Linton On Ouse, UK
December 2010
---
Hello Helen,
Thanks for your email. We think your woolly wonders are great. I sleep better knowing our 8-month-old is warm at night and surprise surprise our 4 and half year old boy LOVES his blue leggings. I've had to 'extract' him a couple of times now to wash them.
Also the fleecy stuff, jacket bonnet, etc, are really good. All in all its good to find something that's good and works and doesn't disappoint. Would have been nice to make this discovery sooner.
Thankyou
Melissa
December 2010
---
You are lovely. I will be back for more goodies and think Cambridge Baby is a representation of what quality stands for in every way.
L.H., Oslo, Norway
August 2010
---
Hello,
Thank you so much for your fast work, the soft fleecy coat is beautiful and just what we need right now with snow on the way.
Thank you
Sarah Mancini, Carlops
December 2009
---
Dear Helen and Nick!
Many thanks for such a great service and wonderful items! Please do quote me, I'm telling all my friends about your shop!
Best wishes
Anna Smielewska,
Cambridge, UK
November, 2009
---
Dear Helen and Nick,
Just wanted to say that I am delighted with the products and the service! Lovely to have happy toasty boys in this cold damp weather and even though the wool takes a bit more care washing, it is lovely not to be washing vests every day as I have to with the cotton. It's a pity I didn't know about all these clothes when my eldest was a baby!
Thanks,
Olwen Rowe
Galway, Ireland
November, 2009
---
We got the order (just one pair of long underwear still to come) and we are delighted!
One of my daughters has not taken off her wool silk since it came (my other is still getting used to the feel of it but I am hoping a washing with wool soap will help).
Thank you so much!
MC
Massachusetts, USA
November, 2009
---
Hi There,
I just want to say that I love the products on your site. The merino body suits are amazing!
Thanks
EM
November, 2009
---
Dear Helen,
Thankyou so much for exhanging the wool and silk vests. I am also very happy with the red and white striped long sleeved vest - so beautiful!
With kind regards,
Lisa
November, 2009
---
Hello,
Thanks for stocking these gorgeous organic clothes. My little girl wore her dungarees today and everyone fell in love with them. We went down to the beach and even tho they got covered in sand it just brushed off, hurrah for natural fibres;)
And now that she's moving around more when she's asleep the sleeping bag with arms is wonderful, I love the smell of it.
All best wishes,
Naomi x
October, 2009
---
Dear Helen,
I just wanted to say thank you for the beautiful clothes I received from you- and the very next day which was just what I needed.
I am happy to say that my little girl slept through the night for the first time in a long while after wearing her wool vest and was a perfect temperature when she woke...not at all chilly like she had previously been. We absolutely love the wool leggings- they are so adorable and are just perfect for an active toddler- I can see they are going to be a firm favourite.
Best wishes,
Elizabeth Cragg
October, 2009
---
Hi Helen
Charlotte is already soundly sleeping in her new sleeping bag. I love it.
I was very impressed by the Czech post, two days.
Many thanks,
Veronika Galgey
Prague
October, 2009
---
Hello there, thanks for sending through my order so promptly.
With many thanks
E.
October, 2009
---
Thank you everything has arrived and its lovely
Sara
October, 2009
---
Hello,
I received my order and love all of the items! Thank you so much!
P.B.
October, 2009
---
Thanks for getting back so quickly. will be back soon for more great woolly things!
nicola
October, 2009
---
Hi
I have just placed an order with you and wanted to say I'm sorry I haven't emailed you sooner. I ordered a few things from you when I was expecting my little girl Iris and was so pleased with all of it.
The sheepskin was great and really did help her sleep through the night she also sleeps in the day if you put her on it. The one thing I purchased that I wouldn't do without were the Dungarees by disanna they were brilliant she got so many comments wearing them and they kept her wonderfully warm. Not only that but the fit is great they cling round the chest, so fit so snugly. I have ordered some for her to wear this autumn and winter.
Brilliant clothing thank goodness someone still sells practical childrens clothing not just mini adult clothing.
Ruth James
September, 2009
---
Dear Helen,
Thanks for your email! We are all squared up now and sorted out. I ended up calling and ammending the order etc! Gorgeous stuff! I am a kiwi in origin and am thrilled to find good merino and woolen clothing here!!!! Yippee.
Love the leggings we just got and that gorgeous long sleeved sleep sac!
Thanks and best regards,
Tania and baby Grace.
Kent
September, 2009
---
We would like to thank you very much for selling these wonderful Disana Woollen Outers. They were extremely useful last winter which was quite cold. Our son used to wear them to the nursery under the trousers and the floor did not feel that cold anymore.
I would recommend it to other parents whose children go to the nurseries or pre schools during the winter especially.
Vitoria Greenwhich(Cambridge)
September 2009
---
Dear Helen and Nick,
Many thanks again for the wonderful service.
All the best,
JP
Australia August, 2009
---
That was quick - and what lovely things - thank you.
CM, London
added May 2009
---
Hi Helen
Just to say thanks so much for delivering the wool/silk vest today - it's absolutely gorgeous and I'm thrilled with it.
A.G., Cambridge
February 2009
---
Hi Helen,
Thank you very much. The items arrived today and I am delighted with them, the quality of wool is as I expected it to be, really good. Thanks a lot for getting back to me. I shall send you a picture of my little one with the outfit soon when he wears it, he will look awesome in them.
Kind Regards,
LS, London
January 2009