Newsletter
Keep yourself up to date with news and discounts on natural clothing!

It is nice to know that there is a company that takes the trouble to look for unusual and exceptional good products. Prior to that I had been suffering the limited choices of the same nasty products available in supermarkets for laundering silks and wool (even the ecological products have mostly been mediocre). Well done Cambridge Baby! I hope you are going to be around for a long time, and that other customers are going to find out for themselves how much your products save them from the time consuming irksome (galling?) jobs whenever they are washing their precious articles. ..

Nicolas Haynes, Chipping Norton
new in
Skeepskins, blankets & sleeping bags, fabric care and gifts - all natural!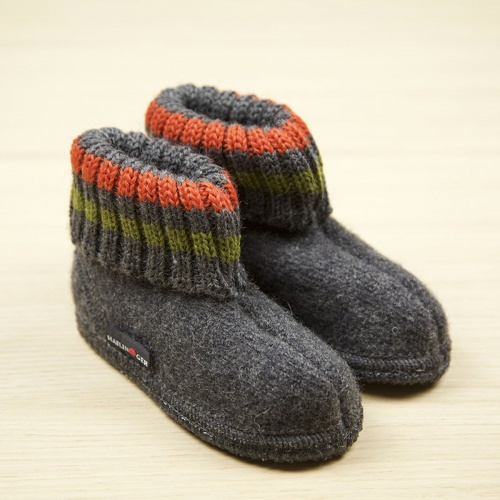 EU 22 to 36
£32.00

These amazing boiled wool children's slippers by Haflinger are made from natural boiled wool throughout, with a non-slip sole where the wool is infused with natural latex. Boiled wool is sturdy yet flexible where necessary, allowing the foot to expand and contract in comfort, and is warm, light and breathable too.
Wool is naturally anti-bacterial, dirt-resistant and breathable, which makes these Haflinger wool slippers the best indoor footwear. Feet stay healthy, warm and comfortable all day long.
cuffs at the top provide a gentle but secure fit
breathable boiled wool keeps fit warm and healthy
natural latex sole provides grip and ensures they last
...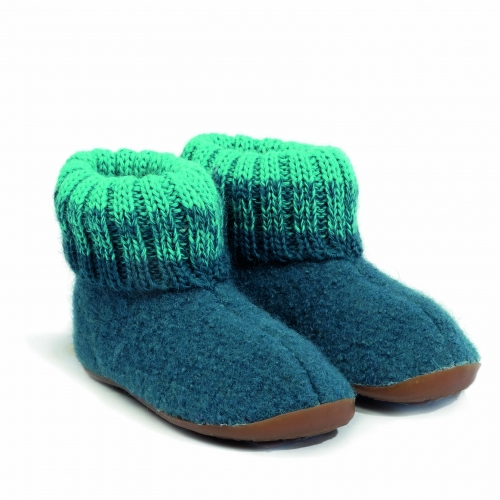 EU 23 to 33
£35.00

All the benefits of boiled wool slippers plus a flexible rubber sole - just in case they get worn in the garden by accident...
cuffs at the top provide a gentle but secure fit
breathable boiled wool keeps feet warm and healthy
flexible rubber sole is hard wearing and waterproof
...
Displaying 1 to 2 (of 2 products)