Newsletter
Keep yourself up to date with news and discounts on natural clothing!

Living in the USA, I always expect my orders to take 3 or more weeks to arrive. And I am always pleasantly surprised when they come much faster--usually in about a week! ..

Marie Hepworth, Blanco United States
Home

New Products
New Products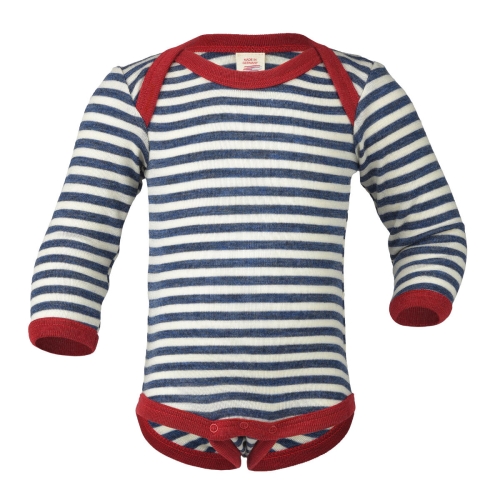 0 to 4yrs
£15.99

A warm and cosy long-sleeved baby-body made from breathable, natural Merino wool. Wool is thermo-regulating so this baby-body will help your baby to maintain a steady safe temperature throughout the day and night.
envelope-neck and nickel-free poppers for easy changing
100% organic Merino wool which softens with washing
machine-washable on a 30C wool wash
...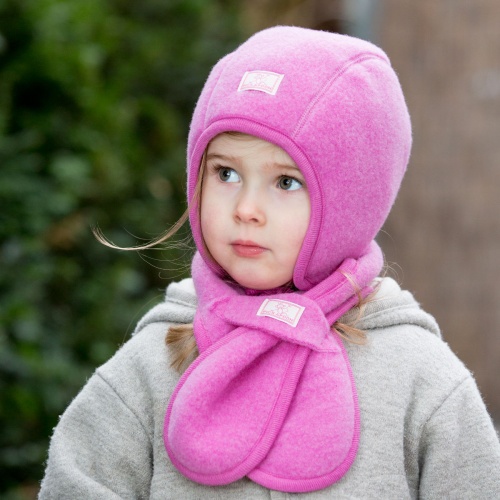 £17.50
Made from the softest, fleeciest Merino wool, this beautifully soft scarf keeps your baby cosy and warm while also keeping the skin healthy.
a loop allows to keep the scarf in place
100% organic wool fleece
soft and breathable and chemical-free!
...
2 to 4yrs
£16.50

Practical snood scarf to keep the neck and shoulders warm in Winter. Made from the finest, softest, organic Merino wool fleece, non-itchy, breathable and warm.
easier to wear than an ordinary scarf - it stays on!
100% soft organic Merino wool
...
3 to 24m
£14.99
A soft and cosy baby vest in pure Merino wool. Helping your baby stay comfortable throughout changing temperatures, Merino wool works hard to look after the body. And organic wool is natural and chemical-free for optimal well-being.
envelope-neck for easy changing
100% fine organic Merino wool
machine-washable on a 30C wool wash.
...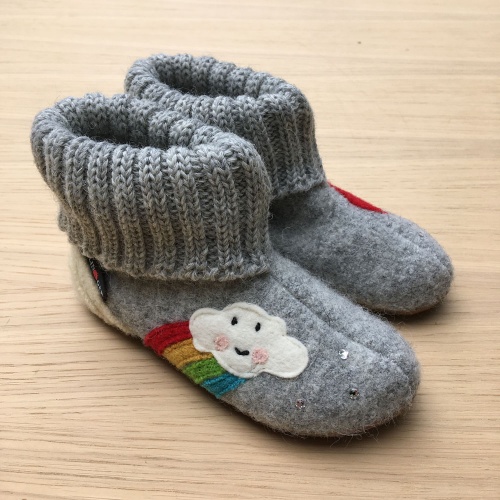 EU 23 to 36
£27.50
The ideal slippers to keep for warm, comfortable feet and a cheerful feeling on a cold and rainy Autumn or Winter day. Its rubber sole even allows excursions outdoors...
100% wool slippers with a rubber sole
boot style with a cuff for extra warmth
with a white cloud on the heel
and on the foot a cute red, yellow and green umbrella and the odd sequin drops of rain
...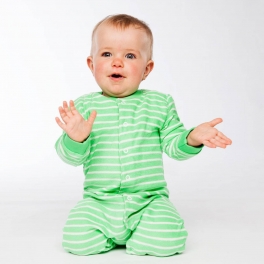 3 to 18m
£12.99
A traditional style baby-grow in soft terry towelling for day or night wear.
100% organic cotton terry
chromium and nickel free poppers
with feet for extra cosiness
...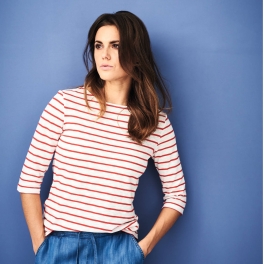 XS to L
£32.00
A classic striped Breton top in softest organic cotton.
100% organic cotton slub
three-quarter sleeves
generous length
...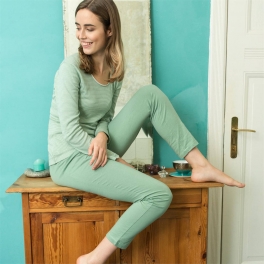 XS to L
£43.00
This ladies' 2-piece pyjamas are soft, fine and comfortable. The top's round neck is laced-trimmed while the trousers feature three decorative buttons on the front.
100% GOTS certified organic cotton
fine striped top with plain bottoms
siper-soft and beautifully finished
...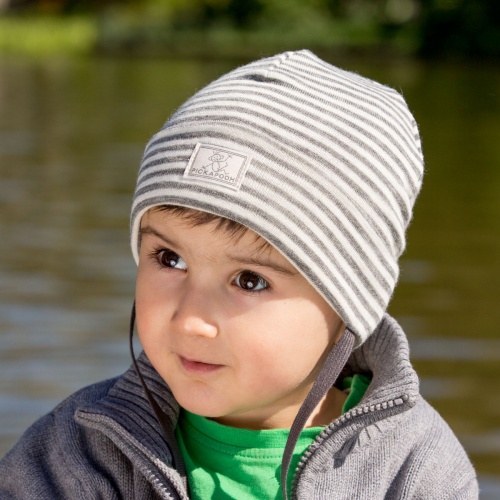 1yr to teen
£17.00
A fabulous fine-knit hat.
70% organic Merino wool and 30% silk
perfect under bike helmets
will fit in your pocket when not in use!
...
18m to 16yrs
£15.99

A long-sleeved vest top in fine knit Merino wool to keep your child warm and snug whatever the weather.
100% organic Merino wool
machine-washable on a 30C wool wash
long-sleeved and versatile - wear as a vest under clothes or as a top on its own
...
Displaying 1 to 10 (of 10 products)