Newsletter
Keep yourself up to date with news and discounts on natural clothing!

Brilliant company have used them for years. Lovely products. Always great fast service. ..

Carley Collins-Groom, Sittingbourne
Home

outdoor kit
outdoor kit
We've hand-picked your optimal well-made kit in natural fabrics for outdoor kids - ski, camp or cycle off in organic merino wool base layers, breathable organic boiled wool jackets, snug merino wool leggings and more...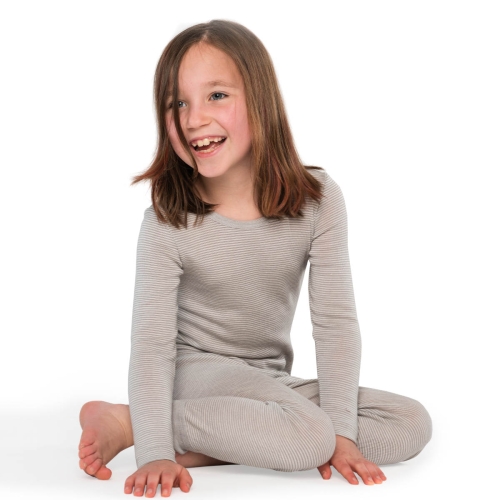 2 to 11yrs
£43.00

Extra-soft organic wool and silk base-layer which combines the softest Merino wool with pure silk for the optimal combination of warmth, gentleness and breathability, making a great base-layer or as pyjamas
70% super soft, breathable Merino wool
30% light and flexible silk comfort
a fabric mix which helps the body maintain a steady temperature
A great base-layer that doubles up as pyjamas or even super comfortable day wear! ...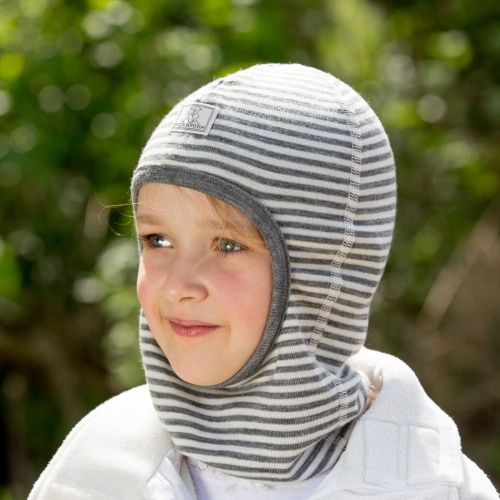 baby to adult
£18.99

In a blend of fine organic Merino wool and silk, this open-face balaclava is very versatile. It can be worn on its own or slipped under a Winter hat or hood to give extra protection and warmth to the ears and neck on windy or snowy days.
GOTS certified as organic, AZO-free dyes and fairly traded
70% fine organic Merino wool and 30% silk
protects that back-of-the-neck gap for babies
also great under bike helmets!
...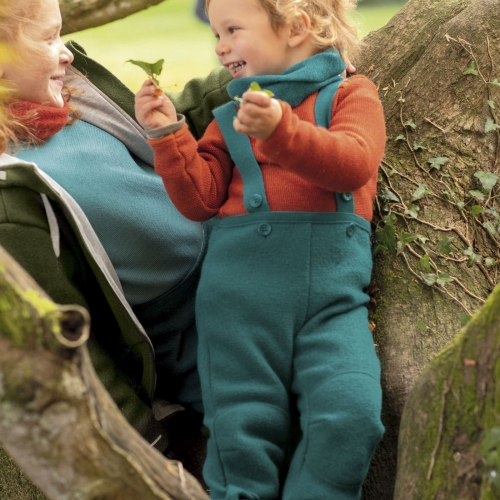 9m to 8yrs
£55.00

Sturdy, dirt-resistant and moisture-resistant too, boiled Merino wool is also soft, warm, flexible and easy to care for. A gentle look with the pockets and patches' curved edges. Very durable!
all in 100% boiled organic Merino wool
extra padding on the knees and bum
higher waist to keep tummies and lower back/kidneys warm
straps to keep the trousers up and a greater freedom of movement
new style
...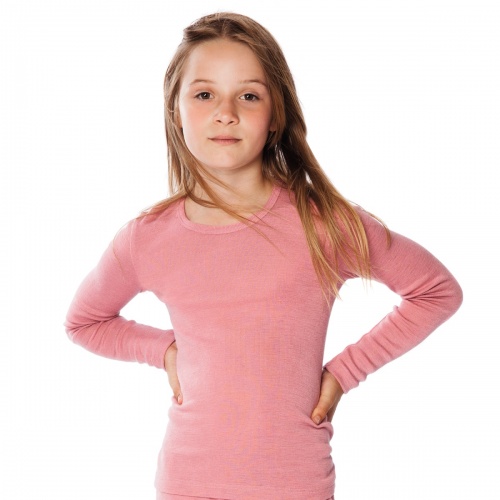 2 to 11yrs
£23.50

Our softest, highest quality wool/silk blend vest top, a combination of Merino wool and pure silk for warmth, gentleness and breathability with extra softness.
70% organic Merino wool and 30% silk
insulating and breathable and chemical-free for sensitive skin
a high quality, well-finished vest top in a wonderful fabric
...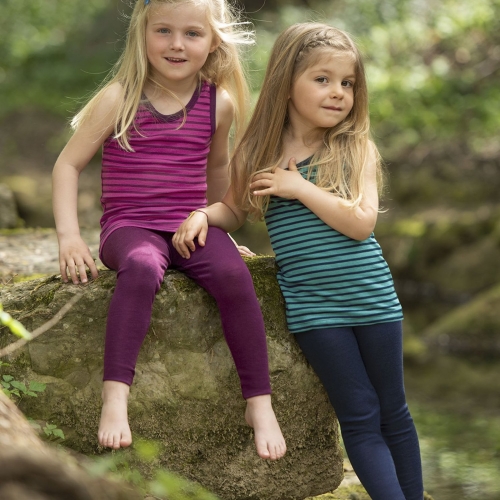 2 to 16yrs
£15.99

Best seller!
The ideal base-layer for all outdoor play, skiing and cycling, these leggings are warm, flexible and breathable too: the wool fibre wicks away sweat and works with the body to maintain its optimal temperature. And when the hard work is over, the body stays warm.
naturally soft and anti-bacterial, it will not chafe the skin
70% organic Merino wool, 30% mulberry silk - ideal for more sensitive skins
versatile - use on its own or as a base-layer
...
0 to 10yrs
£19.00

These knitted Merino wool trousers are ideal for young babies and busy toddlers, and for keeping children's longer legs warm too.
soft very flexible - lets your little one move freely
100% organic Merino wool
gentle around the tummy with the nurturing warmth of wool
Note: sizing recommendations have been adjusted for a better fit. See sizing tab for details
"
Wonderful, easy trousers - we use them constantly throughout the year and my children think they're fab.
" Nick Meanley, owner. ...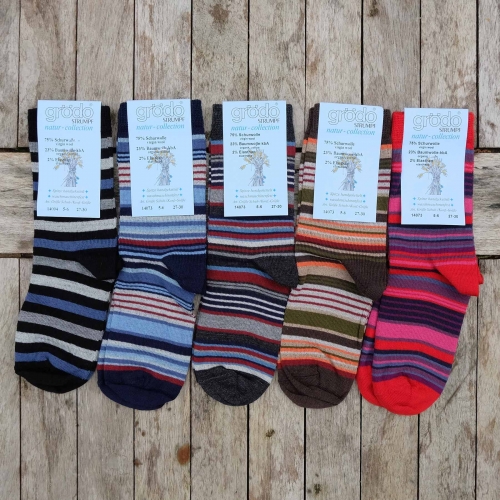 EU 23 to 38
£15.00

Best quality super stripy socks in a machine-washable wool and organic cotton mix which are comfortable and long-lasting. When we say wool-rich, we mean it -
the warmth and goodness of wool with none of the itchiness
75% wool, 23% organic cotton and 2% elastane
hand-stitched toes - so they are seamless inside for comfort!
...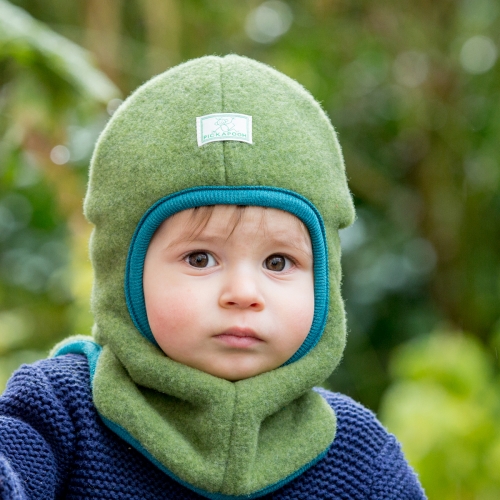 baby to adult
£19.50

Most practical, most functional Winter headgear - the open-face balaclava or storm hat. In soft, warm, breathable organic Merino wool, this balaclava protects the head, chin, neck and shoulders from the cold.
the neck and collarbone are kept warm and stops draughts
100% organic Merino wool fleece - so soft and warm
the wool allows the skin to breathe, keeping it healthy and comfortable
...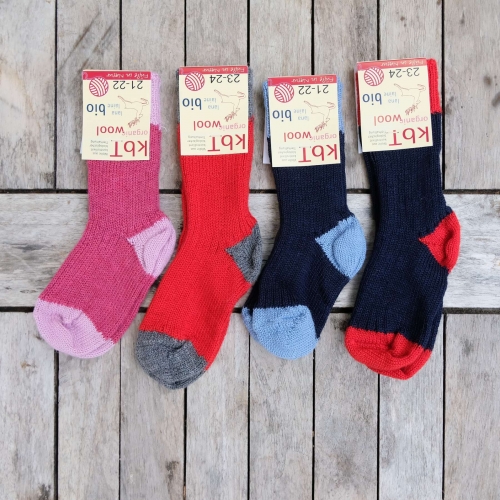 EU 18 to 2
£8.99

These pure organic wool socks will keep your child's feet warm and snug whatever they are up to, and they look great. Well-made organic wool socks with contrasting toe and heel in rich colours.
medium thickness so, great for boots and Winter shoes
made from 100% organic, breathable lambswool
smooth knit on the sole, rib knit on the top and ankle
...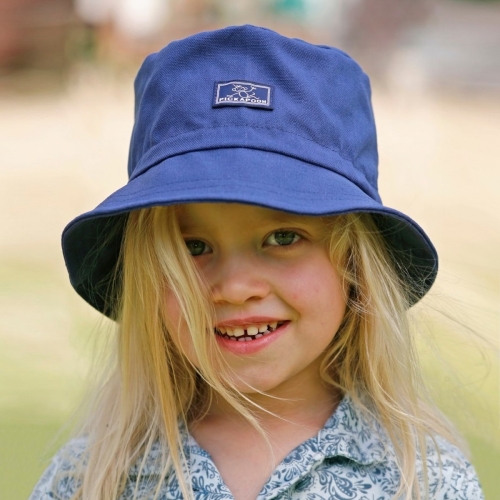 baby to adult
£22.00

Brilliant for outdoors fun, this organic cotton sunhat has natural UV protection and an adjustable fit. We love the stitched detail on the brim.
100% organic cotton
drawstring around the crown for a perfect fit
UV sun protection 60-80
...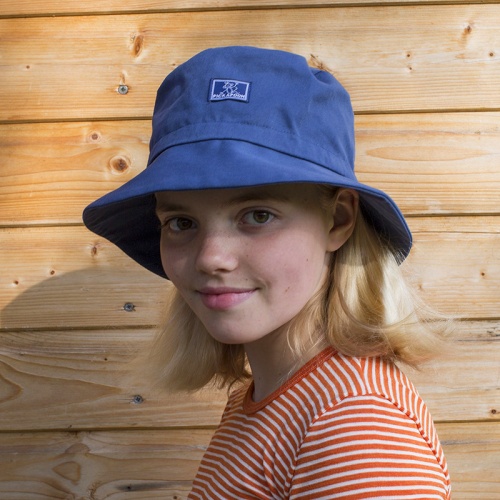 baby to adult
£23.50

A pretty and practical children's sun hat with natural UV protection and an adjustable fit, all in organic cotton and beautifully bright colours. With a lower crown and a slightly broader rim than the Fisherman sun hat.
100% organic cotton
drawstring around the crown for a perfect fit
high UV sun protection
...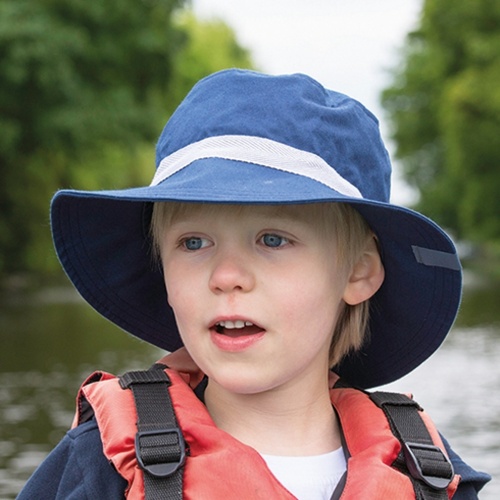 baby to adult
£25.50

A super-shady organic cotton sun hat to give you much need extra shade with its broad brim, excellent fit, adjustable cotton band and a chemical-free certified sun protection factor of between 20 and 80, depending on colour.
100% organic cotton
natural UV protection
brim size: 8cm at the front and back narrowing to 6cm at the sides
with ties around the crown
Please note the linen hat comes with no UV certification
...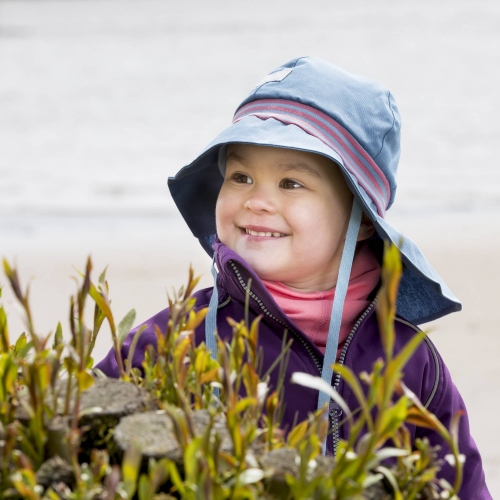 3-6m to adult
£22.50

A brilliant design with a broad brim, straps under the chin, and great neck protection too. Our best-selling sunhat - read on for why!
The band colour may vary from that pictured
100% organic cotton
broad all-round brim (longer at the neck) - excellent sun protection for face, eyes, ears and back of the neck
ties on all sizes for tip-top stay-on-ability (though you can cut them off if you prefer)
a gently stretchy stripy band in knitted organic cotton around the head - fits well and is comfy
a very high natural certified UV protection too
This really is the UV sunhat parents can't get enough of - we hope we've bought enough this season! (checkout the reviews...) ...
Displaying 1 to 13 (of 13 products)