Baby Alpaca wool is soft and warm and is one of the best natural fibres for your skin.  Because of its unique structure, it's exceedingly gentle for your baby and child, and yet it's better for you than even Merino sheep's wool in several ways.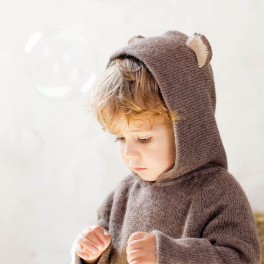 How can Alpaca wool be so special?
For thousands of years Alpacas have grazed the high plains of the Andes and the local people have sheared their fleece to make clothing for protection against the cold conditions.  Today, traditional techniques are still being used to make the finest ranges of alpaca knitwear from this unique fibre.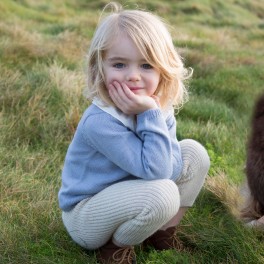 For the Alpacas to survive in such an extreme climate, their wool needs to be very special. And it is.
It has micropockets - to give extra lightness and warmth, alpaca wool has developed microscopic air pockets to keep the warmth in.
This makes it 3 times warmer than sheeps wool!  So for your baby or child, a lighter, finer layer is just as warm and less bulky, more comfortable.
It's more waterproof – alpaca wool absorbs water more slowly than other wools and shrugs it off more easily.
It's as soft as cashmere...  delicious against the skin, and ideal for babies' delicate skins which it keeps dry and healthy.
It's harder wearing - despite its luxurious softness, Alpaca is around also much more hard wearing than sheeps' wool to last the Alpaca in its rugged environment.  So it lasts longer for you and looks better wash after wash.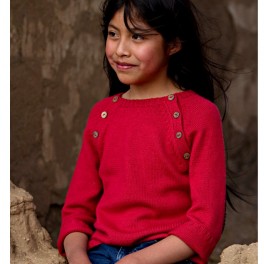 Alpaca is environmentally positive
Alpacas are good for their local environment.  Their padded feet don't damage fragile eco-systems, and they don't over graze.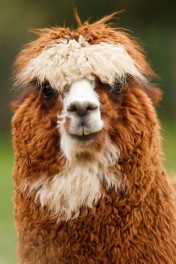 The wool we select has not been intensively farmed, and we make sure we only choose suppliers such as Waddler, MeDea and Serendipity who take care to ensure socially beneficial and ecologically sustainable production.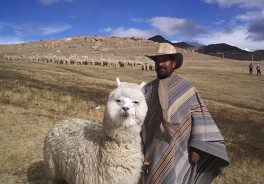 The best Alpaca knitwear for babies and children
We see a lot of Alpaca and have selected the best to stock here - and Rosy, Helen and I have to say we love Waddler and are tremendously excited when the delivery comes in!  MeDea's alpaca is amazing too and is hand-knitted which we adore, and perfectly made and finished.  It's a joy!
Coming soon - Discover how Emanuela at MeDea creates her own natural potions from flowers and barks to dye their beautiful Alpaca wool knitwear - naturally.
Have you tried Alpaca?  How have you found it?  Let us know - we're always interested to hear.
~~~~