"Our goal is to create good looking, practical and comfortable clothing."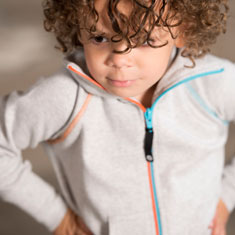 Created by two sisters who are also mothers, Geggamoja revolves around the fact that young children are naturally honest, blunt at times and certainly bright, so this should be reflected in their clothes.  Our Geggamoja collection is certified as organic, too.
Most of Geggamoja's organic children's clothes are unisex, with solid colours matched with classic stripes in new fresh colour combinations and Scandinavian designer appeal.  
This creates organic clothing which suits both boys and girls and allows children to play and explore in natural comfort while looking naturally stylish.  They are clothes made for children to be children in - and that matters to us at Cambridge Baby.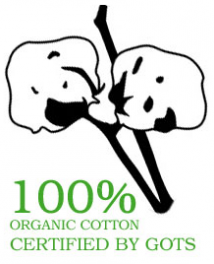 Geggamoja have chosen to use organic cotton certified to Global Organic Textile Standards (GOTS) because as well as producing better cotton and therefore better quality clothes, GOTS sets environmental and social standards throughout the manufacturing process which include cultivation, harvesting, production processes, manufacture, packaging and labelling.
Here is how Geggamoja describe their business ethos and approach: "We aim for a broad and long-term environmental approach to our entire business, which is a constant factor in all decision making at all levels. Our goal is to have a 100% sustainable company."
Kudos to them! Let's support them to achieve that goal.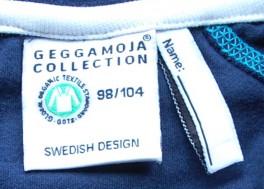 What stands out for us about Geggamoja?
Good looking, comfortable, long-lasting clothes that get passed on from child to child are definitely a step in a sustainable direction.  And if they are organically and ethically produced from farm to shop, well that's a perfect fit with our ethics!
We also love how soft Geggamoja's cotton is.  Thick without being bulky, it is high quality, soft cotton, and flexible on the children's skin.  What's more, Geggamoja's clothing is designed for children's comfort and comfortable they truly are.  They've been staples in the wardrobes of Cambridge Baby's own children, washed heaps of times and passed on in true sustainable fashion - and they still look and feel GOOD.
A bonus feature:  Geggamoja's clothes have a handy label inside to write your child's name on. That way, wandering tops might make their way back home...
~~~~~~~~
Tags: geggamoja, GOTS, organic cotton, Scandinavian design, sustainable