I live in lovely village called Horningsea and one of my greatest pleasures is cycling to work. I was zooming along thinking how lucky I was on this bright blue September day... when suddenly I saw a tractor spraying and I felt sick. The dark side of agriculture was brought home. You'll find a personal post from me below, but to celebrate Organic September we're running an organic competition! We have 8 pairs of
Demeter-quality organic cotton socks to win
!  To enter, tell us, why do you buy organic? 
Comment below
- each comment will count as an entry.  Plus, if you
share this link anywhere online
, we'll give you not one but two bonus entries - simply comment and tell us where you've shared - twitter, facebook, forums, all are good for us!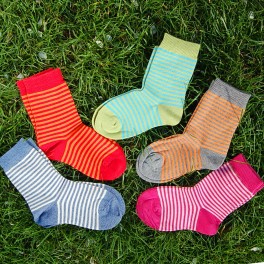 Why I feel lucky
I hope you're entered the competition and are feeling lucky.  After passing the spraying tractor, a moments reflection and I felt lucky too. I was briefly exposed to a bit of herbicide. Nothing in comparison to what a conventional cotton farmer has to deal with daily. Many chemicals used in cotton farming are acutely toxic. Some are so dangerous that 120 countries agreed at a UNEP conference in 2001 to ban them - unfortunately many are still being used. The World Trade Organisation estimates 20,000 deaths and three million chronic health problems annually are the result of the use of agricultural pesticides in developing countries. I feel very lucky to live in Britain, where we are at the forefront of change, even if it is slow.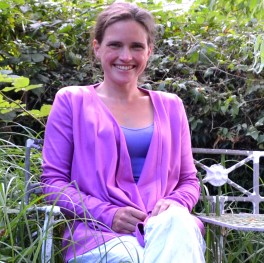 Choosing organic cotton
All our cotton at Cambridge Baby and Good Natured Clothing is organic and we wouldn't have it any other way.  (
You can view some lovely organic cotton children's clothing here
.) A whopping eight times more pesticide is used on one hectare of conventional cotton than on other crops. These chemicals are incredibly expensive for small holder farmers. In some Indian states, chemicals account for 60% of farmers' budgets.  Over a 1000 suicides in one state alone been attributed to debt. And of course, intensive pesticide use reduces biodiversity, damages ecosystems, and contaminates water supplies. Because pests build up a resistance to pesticides every year, farmers have to use more pesticides to grow the same amount of cotton - increasing the annual damage to the environment. The small extra we pay for quality organic cotton means that farmers receive a premium for organic cotton enabling them to live a healthier more sustainable lifestyle. All our organic cotton is also produced with social sustainability criteria in mind - fair trade principles are embedded in the organic certifications we use, even if the cotton is not Fair Trade certified.
How organic cotton farming helps
Organic cotton farming is kinder to the environment and helps farmers make a sustainable living. Organic cotton farmers use natural pesticides to keep pests off the crops, without eliminating their natural predators. Intercropping with sunflowers and millet help mask the smell of cotton from weevils that love it. So cotton can be successfully grown without pesticides by enrolling the help of insects and fungi that attack the cotton pests as our many organic cotton farmers demonstrate. Once chemical pesticides are no longer used the presence of beneficial insects increases dramatically while artificial traps, trap crops and host crops can also help to control the pests. The need for chemical fertilizers can be eliminated by utilising organic manures, rotating crops, intercropping, and drip irrigation.
Water in organic cotton growing
Water use is another concern, even with organic cotton production methods.  Conventional methods of cotton production are literally responsible for creating deserts.
Bishopton Trading's organic cotton
, however, which we are proud to stock, is predominantly rain-fed.  And soils fertilised with natural manures have a higher hummus content and are better able to retain water. Most fabric used for clothing has many chemicals added to it to enhance the feel and colour and to reduce creasing - our organic cotton clothing doesn't.  One of the few additions is the dye - and this has to be accepted by organic accreditation bodies. 
Bishopston Trading
, for example, alongside many of the brands we stock, use GOTS accredited (Global Organic Textile Standard) non-azo reactive dyes to stand up to machine washing.  The only treatment to their organic cotton yarn is a rice water starch applied to the warp threads to enable the weavers to span the looms - this quickly washes out. And, Bishopston Trading say that their white cloth is bleached without the use of chlorine - so you can be safe and comfortable on your organic
bed linen
with a clean conscience.
Good to be a part of change
I feel lucky - I'm in a position to be able to choose change. Working for Cambridge Baby, who sell only organic cotton, makes me really happy. Being able to choose to buy organic makes me feel good because I know I'm contributing to creating a world that I'd like to live in. Wheat fields filled with poppies and butterflies, rather than wheat deserts, healthy organic cotton farmers and families around the world. We'd like to know what you think too.