Natural, Beautiful, Practical and Durable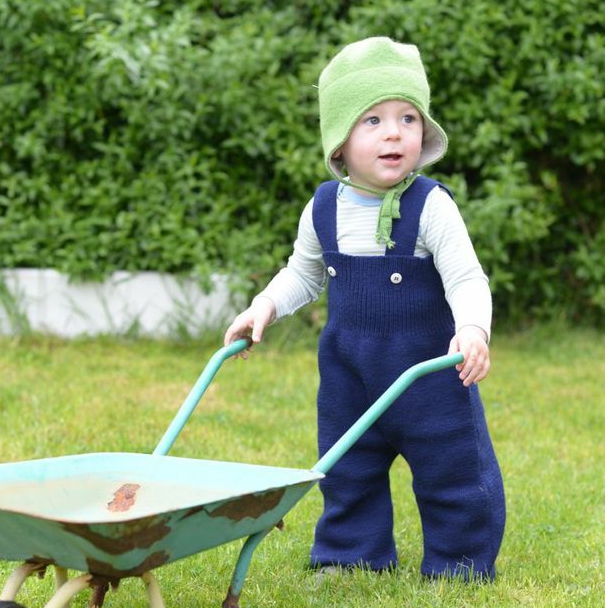 Here at Cambridge Baby, we fell in love with Disana! In fact, it is one of the manufacturers we stocked right from Cambridge Baby's launch.
Disana's organic Merino wool knitwear is second to none!
Wonderful jumpers, leggings and dungarees, as well as their classic boiled wool children's clothes - discover them all here.
The clothes are beautiful but they are also practical and durable - clearly designed with children in mind. We know from our experience and that of our customers that Disana clothes get handed down from one child to the next when they grow out of them.
We absolutely love their range of natural colours - and so do children!
Certifications
Disana garments are certified organic by the Global Organic Textile Standard (GOTS) and the International Association of Natural Textile Industry (IVN).
They are made under stringent ecological, social accountability and quality standards. In fact, Disana was one of the very first companies to receive the BEST organic textiles label and Global Organic Textile Standard label for many of its products.
This is why you will see the two 2 IVN quality seals, NATURTEXTIL "BEST" and "GOTS" on their labels.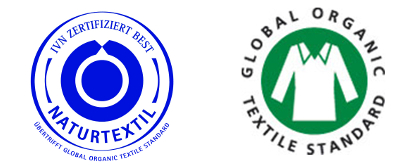 Disana is dedicated to producing fabrics which meet the highest ecological demands - the main focus is always on eco-friendliness.
They believe in using pure, unspoiled natural fibres right from the raw materials' selection. Only organic cotton and organic pure new Merino wool which has been independently inspected and certified is used for Disana garments.
People's living conditions and environmental protection in the countries where they are cultivated are also an important criteria which Disana bears responsibility for, just like all the other links in the production chain.
It is not only the threads and fabrics which are subject to strict regulations: the ingredients and additional materials such as sewing thread, buttons, and even the lubricating oil in their knitting machines have to be checked for conformity with the guidelines and their usage documented!
A little history...
Disana was founded in Germany over 30 years ago when two young people first purchased their own knitting machine in the mid-1960s, set up in the cellar of a parental home. Their vision was that of starting their own little knitting business, laying the financial foundation for their own family.
30 years later, they are a founding member of the International Association of Natural Textiles (IVN) and work hard to use practices that respect the environment and the beings that live in it, including the animals used to product the fibres, the workers who produce the fibres and garments, all the way down to you, the customer.
Disana Favourites